Yoga can provide a wide range of benefits to adults living in nursing homes. Yoga, which combines a series of postures and breathing techniques, is a gentle, safe form of exercise that keeps adults moving and helps them maintain mobility and flexibility.
When an older adult moves into a nursing home, they are no longer responsible for many of the activities of daily living, such as cooking and cleaning. While this may be helpful, it can also mean these adults move less, which can lead to a quicker physical decline. That's where yoga can be beneficial, as it allows seniors to exercise safely, led by a trained instructor.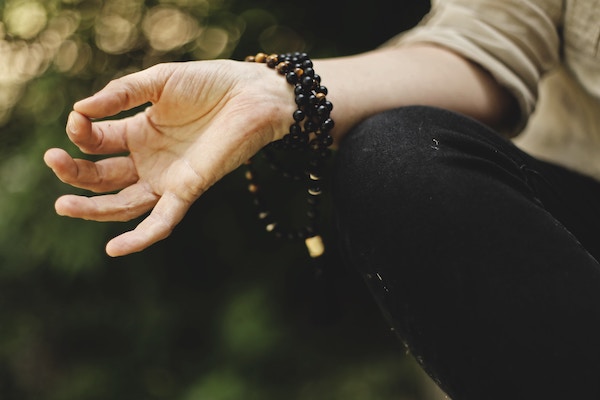 Benefits of Chair Yoga for Seniors
The benefits of chair yoga for seniors are many. Chair yoga is an excellent option for those seniors who have balancing issues and mobility issues. Chair yoga does not involve having to get up and down from the floor. Gentle chair yoga for seniors is also tolerated by those who have elevated blood pressure and arthritis. Chair yoga can also be enjoyed by seniors who use a wheelchair.
Gentle chair yoga is proven to help with the following:
Confidence: Gentle chair yoga for seniors allows those with disabilities to be able to participate, thus building confidence.

Breathing: Those with breathing issues can benefit from the breathing technique known as pranayama. Pranayama enlarges the capacity of the lungs. Chair yoga practiced for 30 minutes also improves posture and relaxes the muscles in the neck.

Multiple Sclerosis: Helps to relieve stiff muscles, improve balance, and aid in relaxation.

Chronic Pain: Just four weeks of regular yoga sessions is proven to reduce chronic pain significantly. Those with severe pain cannot do traditional yoga, and this is where chair yoga is vital.

Heart Disease: Chair yoga reduces blood pressure and more.

Diabetes: Gentle chair yoga allows for better sugar control along with better lung capacity.

Arthritis: Reduction of stiffness and pain aids in the control of arthritis symptoms.

Bone Strength: Reduction of exercise in seniors can lead to reduced bone mass. Gentle chair yoga allows for this activity to be enjoyed without being too strenuous.

Weight Control: Yoga allows for exercise, and exercising is great for weight control. Even for those who are underweight, yoga can help to reduce stress and increase the appetite.
Yoga has additional benefits, too. Exercising in a group setting also allows adults to socialize and creates a sense of community. For those who love to be social, yoga is a great way to socialize and form friendships while getting exercise. Yoga also can be modified to allow residents of all fitness levels to participate.
Gentle Chair Yoga for Seniors
Gentle chair yoga for seniors has helped to improve both health and happiness within the nursing home community. Seniors enjoy the socialization and yoga helps maintain their overall health. Chair yoga allows everyone to be able to participate, even with disabilities.