Staff to Resident Ratio in Nursing Homes
Care provided in nursing homes is expensive. Even with the costs covered by private insurance, Medicaid, or Medicare, long-term care for an older adult can come with a considerable price tag. So, when family members have to decide to place an older person into a nursing home, they hope and expect the cost to pay for the best care. We read literature and advertisements making claims of excellent nursing care provided by licensed professionals around the clock. With many long-term care facilities in the United States, this is the type of care and service offered. Our older generation can live their lives, cared for, and safe.
Unfortunately, this is not always the case, especially with the rise in infectious disease. One of the best ways to avoid poor elderly care is to ask about and support higher staff-to-patient ratios.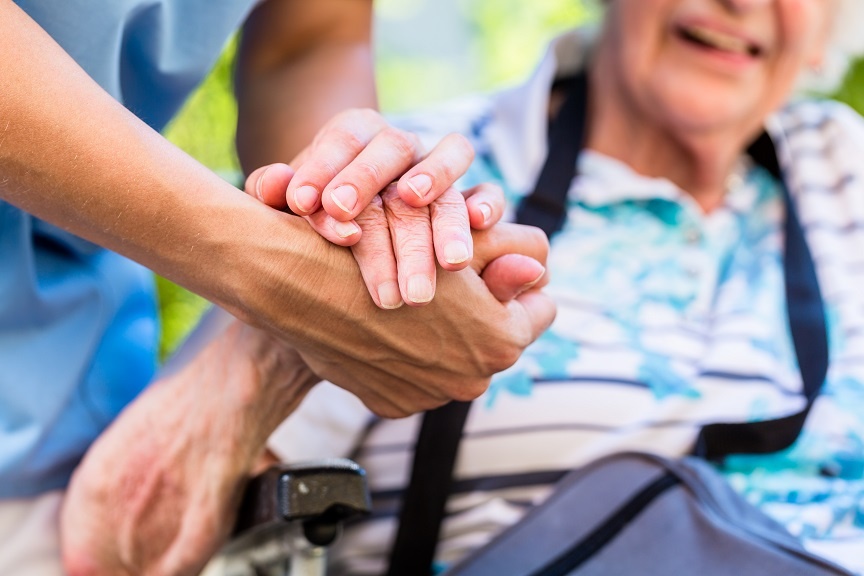 Staff-to-Resident Ratio in Nursing Homes Pertinent
The staff-to-patient ratio is on the same lines as the teacher-to-students ratio. The student-to-teacher instance is used as a measurement to confirm all students in the classroom are receiving enough attention to succeed. The same holds for nursing home residents: the more staff available, the better the elderly will be cared for while having their needs met. Furthermore, if there is an emergency, a higher staff number can help to provide immediate medical care, assuming all staff are efficient and qualified. However, skilled nursing staff qualifications and experience can outweigh the need for more employees. So look for a well-managed nursing home or skilled nursing facility as a deciding factor. Social interactions with the residents are also higher and make for happier people. If the staff numbers are low, there's an increased risk of harm.
When short-staffed, employees become notably busier, always trying to meet the needs of all the residents. When staff members work beyond their usual caseload, residents may not receive adequate exercise and interaction. The lack of physical activity may lead to muscle deterioration, weakness, and stiffness, and some residents may not be repositioned as regularly as they should and may develop bedsores.
When staffing is less than it should be, it can also lead to a higher turnover with employees. The understaffing and higher turnover rate lead to stress for both the staff and residents.
Mandatory Nurse-Patient Ratios Pros and Cons
Three critical factors affect the ratio of nursing home residents and nursing staff. These factors are transparency, regulation, and money; the simplest one to follow is regulation.
Long-term care nursing homes must adhere to rigorous national standards. The national standards for nursing homes are stricter than for assisted living facilities. Nursing homes are expected to have more licensed workers in the facilities. If Medicaid or Medicare licenses the care facility, there are guidelines put forth that must be followed. Nurses have the most stringent requirements. Federal law deems that the nursing facility is only fully compliant when the correct number of professional nurses are on the property and working. Understaffing is still a problem in many long-term care facilities.
What is the Staffing Ratio in a Nursing Home?
The Nursing Home Reform Law of 1987 requires long-term care facilities to have the following:
Licensed nurses 24/7

Sufficient medical professionals to meet resident needs

Registered nurse seven days a week on duty for eight consecutive hours per shift
Medical staffing is based on the needs of the residents. There will be floors in the facility that will require more medical staff because the residents' needs are more significant. Each nursing home knows the care of residents on each level and will staff accordingly. There will also be floors or wings where the residents can provide more responsibility for themselves, thus reducing the number of staff needed.
Nurse to resident ratio in nursing homes is essential for the care of both the staff and residents. The team can provide better care when the staffing numbers allow for it. There is never a time that a resident should request something and must wait hours because the facility is so understaffed.
When researching a long-term care facility for a loved one, it is essential to know how the staffing is and the care that is offered. Do not be afraid to compare skilled nursing homes in your area using tools such as those found on CareWindow.