A semi-private room isn't a private room at all. Instead, it's a room in a nursing home or long-term care facility that is shared by two residents, with their sleeping areas separated by a cloth drape.
Semi-private rooms are often the only option available for nursing home patients. These accommodations typically are less expensive than private rooms, and some insurance providers may not cover private rooms if they are not deemed medically necessary.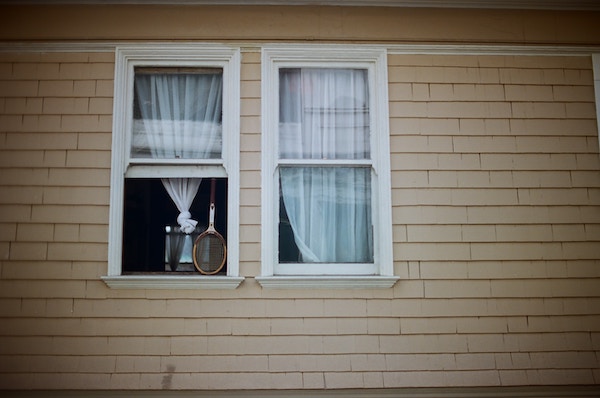 There are benefits to sharing a living space. Some residents may prefer a semi-private room, as it comes with the companionship of a roommate. Other residents may not prefer a roommate but can still benefit from the socialization that having one provides, whether that's in the room, or because having a roommate causes them to leave their room and spend time with other residents in the facility's community common areas.
Having a roommate also can mean the resident has an extra set of eyes on them, which can keep them safer, which is especially true if the roommate has balance issues and is a fall risk.
But there are downsides to a semi-private room, too. Roommates are assigned, not chosen, and there can be personality clashes. Sharing a living space can be especially challenging if one resident suffers from a medical condition like Alzheimer's Disease that can disrupt the other roommate's daily life and nightly sleep.
Semi-private rooms also have less space and can feel less homelike, which can make the transition to a nursing home more challenging for new residents. They also offer less privacy for communicating with medical staff as well as visiting family and friends. When a resident wants to have more privacy when family and friends are visiting, they will typically go to a common area, whether it is one of the lounges or even outdoors if the weather is beautiful.
Semi-private rooms can often feel cramped if one of the residents has a large number of belongings or medical equipment that takes up too much space. The room must be shared equally between the two roommates. When one of the residents doesn't have an equal amount of space, it can cause hardship and stress between the family and staff.
Semi-private rooms are cleaned by staff that is hired by the nursing home or long-term care facility. Because the facility has many people living there and visitors coming in and out, it must be cleaned regularly for the safety of everyone.
Although semi-private rooms have their drawbacks at times, it is essential to note that the residents are being cared for and are safe.