Reopening US Nursing Homes - What's The New Normal?
Skilled nursing facility visitor policies
Nursing home residents and their families have been missing one another for three months of the pandemic due to virus mitigation measures. Now that skilled nursing facilities are starting to reopen to visitors, even as the virus continues to spread rapidly, we can visit loved ones. But what is the "new normal?" Indeed, we all hope that the new normal does not include the absolute necessity for video calls to our older relatives!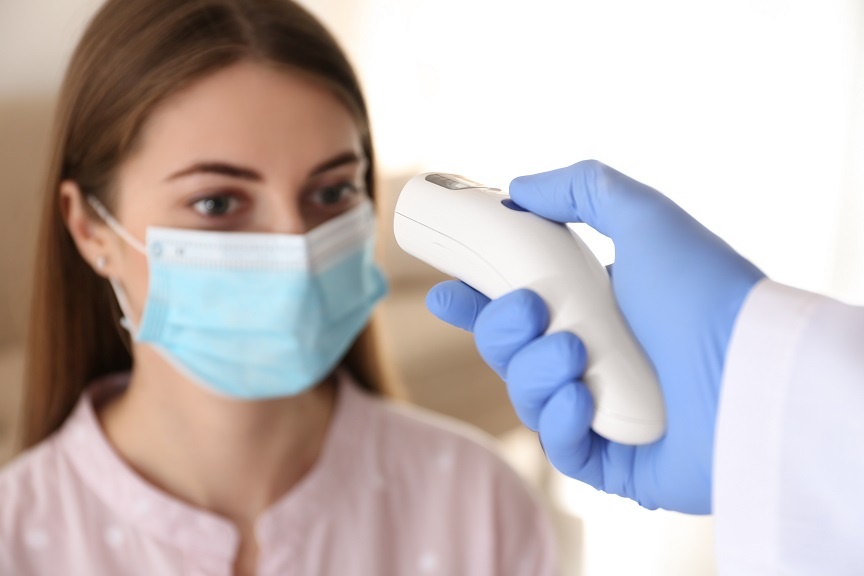 Past practices
Encouraging hand-washing when entering and leaving a nursing home facility should be nothing new; nor should requests to stay away if the visitor is sick, or to don personal protective equipment (PPE) when there is a risk for the transmission of infection. This nurse's experience is of visitors (and residents) not adhering to the nursing staff's instructions to mitigate the spread of infectious diseases, despite consistent education. One significant positive outcome of the current health crisis is that people are finally washing their hands. The focus on clean hands is a coup for nurses everywhere; we have been proponents of hand hygiene since the venerable Victorian Florence Nightingale started the push.
The housekeeping staff at LTC's (long term care facilities) have long used hospital-grade disinfectants on all surfaces within the building. There are particular types of cleaning agents used; while many of us would bleach the germs out of existence, patient health and safety prohibit the use of bleach in many areas of the home. Like other disinfectants, bleach has a strong odor that can trigger respiratory distress in susceptible patients.
What's the "new normal?"
The answer to that question lies mainly in the policies of your location. Depending on the reopening phase of the locality, not all facilities are open to visitors yet. CDC guidance is evident on the requirements for cautiously reopening while mitigating the spread of the novel coronavirus. The practices and policies discussed below were enacted at the coronavirus pandemic outset and will continue indefinitely.
Prevention
Typically each facility has on staff an Infection Preventionist (IP) who has received extensive training through the Centers for Disease Control and Prevention (CDC). The IP is responsible for training all staff, in all departments, and monitors, reports, and monitors all aspects of infection and infection control policy and procedure. However, historically that person has been required to take on the roles numerous other jobs in the home, leading to less attention to Infection Control. New CDC guidelines include the dedication of the IPC to a dedicated function. Infection control nurses must perform other tasks and accept duties beyond the scope of ICP, taking away their ability to focus on their primary purpose. Ideally, more than one certified ICP is optimal.
Weekly reports are now submitted to update authorities on the number of positive COVID cases, and staffing and supply levels in the facility

Each facility is responsible for communicating to staff, residents, families, and visitors the mitigation strategies in use and providing education about hygiene and other measures to reduce the spread

The facility must share any changes in status to all stakeholders and reinforce the need for staff to stay home when sick

There must be a plan in place to advise residents and families of requirements and restrictions regarding visits

A testing plan for residents and employees must be in place, and education around using PPE must occur

Employees and visitors alike will be screened and are expected to use a cloth face covering while in the facility

A plan must be in place for admissions and discharges of COVID patients, and the management of suspected or confirmed cases within the nursing home
The Center for Medicare and Medicaid Services (CMS) is working with the CDC to safely reopen and provide on-going surveillance of LTC infection control practices. The CARES act (Coronavirus Aid, Relief, and Economic Security Act of 2020) provides enhanced financial penalties for noncompliance with a particular focus on facilities that have had issues causing harm or Immediate Jeopardy. The state agencies responsible for Surveys are receiving grants to fund efforts in monitoring infection prevention. CMS offers a wide range of support for facilities to increase compliance, such as weekly phone calls, webinars, and tools for tracing and educating.
The Takeaway
Visitors should avoid nursing homes under several circumstances: immuno-compromised people, such as anyone receiving chemotherapy, radiation, or any other treatment or medication that causes an immune deficiency; children should not visit nursing homes anytime soon; anyone who is actively sick with anything should stay home. Much like going to the grocery store or Target, there is no good reason to bring all six members of your family to a nursing home. There will likely be a restriction on the number of visitors allowed at one time. Call ahead to confirm.
Families can still support their loved ones in other ways, even if they are not entirely comfortable or can visit a facility. Poor hearing and vision and learning the technology are the most significant problems encountered by older adults when using a video-chat application. Reach out to the staff for some assistance with getting connected. Consider a larger device like a tablet or a laptop, and invest in some classic headphones, not earbuds. With summer here, visiting outdoors is a great option that we wouldn't have if the pandemic happened around Halloween or Thanksgiving. When meeting outside in warm weather, remember to stay hydrated and shaded as much as you can. Cover your face whenever possible, and don't forget the sunscreen!