How long a patient stays in a hospital after surgery varies. The length of your stay depends on the complexity of your procedure and your overall health. Hospital stays can be short, lasting anywhere from a few hours to a few days. Shorter hospital stays may mean some patients, especially older adults, may need a little extra help with their recovery. That's where a postoperative facility comes in: these inpatient facilities provide care and therapy to patients recovering from surgery who are ready to leave the hospital, but who are not yet prepared to return home.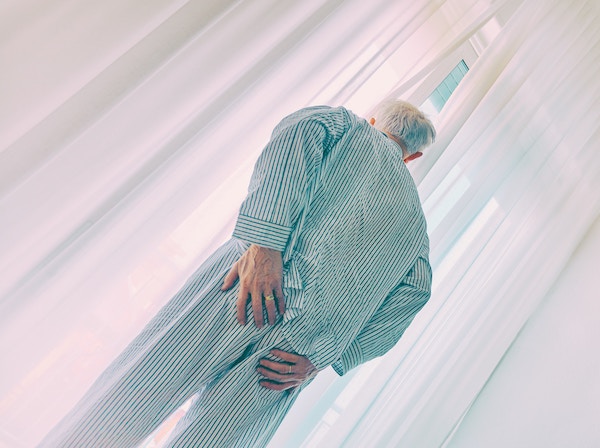 Postoperative care can take place at a skilled nursing facility, an inpatient rehabilitation facility, or a nursing home. It can include a combination of nursing care, as patients may be at risk for fevers, infections, and lung blockages, as well as physical, speech, and occupational therapy. The goal of postoperative care is to streamline the patient's recovery and reduce the risk of setbacks to return them to their optimal level of health.
Postoperative Care for Seniors
Surgery is tough on everyone. There are tasks we all struggle with following a medical operation. The same holds for senior citizens, and it can be worse to recover. As we age, our bodies take longer to heal. Even with planned operations, the recovery time will vary from person to person.
Postoperative care for seniors can be a bit more in-depth for the senior population. If the senor was not in good physical shape before the surgery, the barriers could be even harder. The same holds for those who already had physical disabilities before the operation took place, which is why the recovery in a skilled nursing facility may be necessary.
Postoperative care in a skilled nursing facility is recommended for patients who are not quite ready to return home or to an independent living facility for seniors. At a nursing home, there is daily care, supervision, and pain management. There are also other therapies available at a nursing home, such as physical therapy and occupational therapy.
When a senior citizen can stay at a skilled nursing facility for postoperative care, the family can worry less about the daily care and pain management. There is also help needed whenever the patient needs it any time of the day or night. Meals are taken care of, and there is always someone available even for the littlest of tasks.
Postoperative care can vary in length, depending on the patient and the recovery time needed. The surgery itself can determine how much time is needed for recovery. Some operations take longer to heal than others.
Having the best postoperative care available for yourself or a loved one is paramount in the healing process. Nursing homes are equipped and have the experts available for a smoother recovery.