Post-acute care is for patients who do not need the level of care provided at an acute rehabilitation center, but who are not yet ready to go home. Post-acute care offers a safe transition, allowing these patients to continue receiving therapy and support with their daily tasks.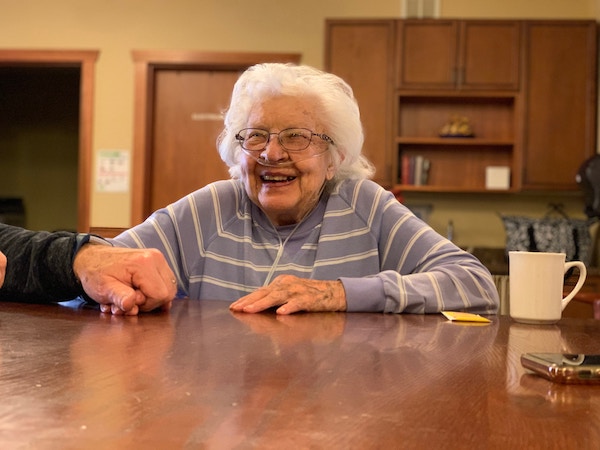 Post-acute care patients receive medical treatment and therapy – including speech, physical, and occupational therapy – just as they would in an acute rehabilitation setting. However, the length of time devoted to these therapies is lower in a post-acute care setting. Patients at a post-acute care facility may stay longer than they would in an acute care setting.
Post-Acute Care Goals
The goal of post-acute care is to return the patients to independent living when they are safely able to do so.
Post-Acute Care for Seniors
Post-acute care for seniors can mean a host of different types of care, including:
Skilled Nursing which includes dressing changes, wound care, tube feedings, and any other kind of medical care that can only be administered by a medical nurse.

Long-Term Care: Although most post-acute care is short term, there are those nursing homes that offer long-term post-acute care.

Hospice Care

: Offers care and emotional support in the last stages of life for patients and families.
Post-acute care patients will have an individualized care plan that the medical staff and therapists compile. Each patient is cared for and offered support 24/7 so that they can recover and return to their normal daily lives as quickly as possible.
Post-acute care patients enjoy receiving extra care while recuperating. As the patient responds to the care, they may even be able to enjoy getting outside and joining in a few off-site activities. Having the chance to socialize with others also helps in speeding up their recovery. Chances are just being around others allows them to enjoy the life they knew before.
Post-acute care stays for seniors will vary in length. The length of the stay depends on how fast the senior responds to the care and therapy, and when the medical team deems it safe for the senior to leave the nursing home.
For those seniors who do not wish to return to living on their own, they may choose assisted living or a nursing home setting.