Physical therapy is a means of treating disease or injury through physical methods, such as exercise, massage, or heat treatment. Anyone of any age can receive physical therapy, including older adults. Typically, the goal of physical therapy for older adults is to help make daily tasks and activities more manageable and to keep them living and moving as independently as possible.
Adults who are recovering from an illness or an injury may need physical therapy, as they look to regain movement, relieve pain, and restore their strength, balance, and coordination. Adults with chronic pain and conditions such as vertigo, COPD, or diabetes also are candidates for physical therapy.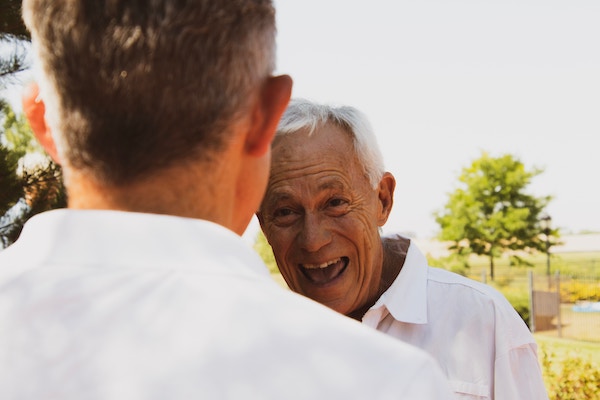 Physical Therapy in Nursing Homes
Physical therapy can take place in the patient's home, at an outpatient physical therapy facility, or in an inpatient facility, such as a nursing home.
Treatment can include any combination of:
Manual therapy, which involves massaging or manipulating muscles, bones, and joints

Cold therapy

Heat therapy

Electrical stimulation, to relieve pain or contract muscles

Hydrotherapy, which uses water to treat and heal soft tissues
Physical therapy in nursing homes is prevalent. For seniors, age-related limitations like balance issues, poor eyesight, and other medical issues can contribute to higher fall risk, which is alleviated when senior care and physical therapy work together.
And, for those in nursing homes, physical activity must be in the daily routine. Physical activity helps to boost mood and well-being, another essential factor when it comes to physical therapists providing ongoing care.
Physical Therapy in Nursing Homes is One-on-One
Whether the resident lives in a skilled nursing facility or an assisted living facility, physical therapy is vital. Physical therapy is a one-on-one treatment plan that helps seniors stay active and in better shape.
The physical therapist will meet with and assess the residents' physical ability and needs, then create a treatment plan to be followed. Each program is tailored to the senior individually for comfort, enjoyment, and safety.
The physical therapy will consist of balancing exercises such as walking straight lines with good posture and other activities to promote balance. Promoting balance helps to reduce the risk of falling and severe injury.
Walking exercises get incorporated into the exercise routine, including short walkalongs with activities to build strength. Walking in between also introduces aerobic exercise and helps with balance and breathing.
Seniors that do not have physical therapy introduced into their daily lives tend to become weaker faster. These same seniors also have more balance issues and risk falling with a severe injury.
The physical therapist will work with the resident and may introduce a daily exercise routine that can be performed at the resident's leisure, even when the therapist is not present.
Physical Therapy After Injury
Many times a senior will be moved to a skilled nursing facility after a fall resulting in injury. A physical therapist will work with the resident to build up strength and work on balance. The object is to get the resident back on their feet and physically active to be able to enjoy a better quality of life and be more independent.