Nursing Homes: Full-Time Activity Director
At a nursing home, the activity director coordinates activities for the residents that help with physical, mental, and psycho-social needs, such as socialization. Having a full-time activity director on staff at a nursing home is a benefit for residents, as this person can provide them with entertaining, stimulating activities.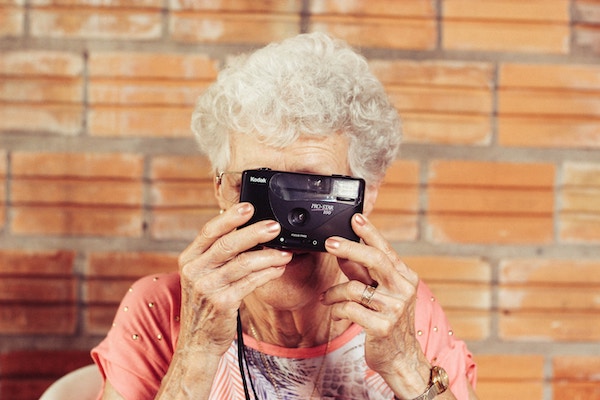 The goal of the activity director is to coordinate activities that have therapeutic value for residents and that are entertaining enough to engage people. The activities vary from place to place but may include bingo, book clubs, arts and crafts, musical performances, exercise programs, and outdoor walks. A calendar of activities should be made available to residents. The nursing home activity director may oversee additional recreation staff and volunteers and should work in conjunction with the medical professionals in the nursing home to provide comprehensive treatment for all residents.
Having planned offsite activities for residents in a nursing home allows seniors to interact with others and learn new skills. As an activity director, getting involved with the residents of the nursing home is very rewarding. The residents come to know and love their activities director and look forward to the planned events.
Because activities can vary widely, the activities director must have something planned for all residents and their varying abilities. For example, residents who cannot get around without the use of a wheelchair can still take part in many different activities.
Activities for those who have mobility issues can include:
Bingo

Art Projects

Picnics Outdoors

Shopping Trips

Visiting Restaurants

Museums

Chair Yoga

Book Clubs
For those residents who enjoy a more active lifestyle there is:
Weekly Exercise Classes

Shopping Trips

Movie Nights

Outside BBQ's and Picnics

Walks in the Local Park

Mall Walking

Bird Watching

Fishing
As you can see, there is something for everyone. Seniors must be able to choose from a variety of activities. Learning new things is excellent for everyone, including young and older folks. Residents enjoy looking forward to something different. What may seem like something small to some is huge for folks looking forward to activity and challenge.
Exercise and yoga help to reduce stress, and there are exercise programs for all fitness levels. Those who have arthritis or balance issues can benefit from gentle chair yoga.
The holidays are an especially fun time for activity directors and residents. There can be classes planned to make ornaments or decorate. There is also time to get the residents out on a shopping trip to buy the gifts they want to give to others. And everybody always looks forward to holiday parties.
Having a full-time activities director allows for ample time to introduce many different activities. For events needing more hands and help, some community members love to volunteer to help with the activities. The full-time activities director works in conjunction with the medical staff so that all residents are safe and entertained.
Family members of residents are also encouraged to join in on many of the events planned. Having family and friends allows for the residents to spend quality time with their loved ones and having fun doing something different at the same time.