Nursing Home Lounge Areas
The lounge area of a nursing home or long-term care facility is a space where residents can gather and socialize freely with one another or with visitors. Typically, the lounge area will have comfortable seating, tables and chairs, and a TV or another form of entertainment, such as puzzles and games.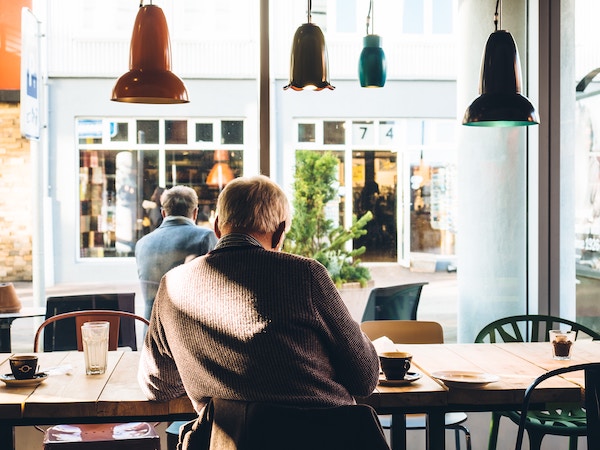 In a nursing home or another facility where older adults will use the lounge area, it's essential to have proper lighting. There should also be easy to use technology, such as a TV with one, simple remote control, and seating that is safe and easy for older residents to get in and out.
Because residents and visitors often share the lounge area, it must be clean and safe from obstructions. In may nursing homes, there is a lounge not too far from the main entrance. The common room is designed to be warm and inviting. There are usually also areas free of furniture so those who must use a wheelchair are still able to enjoy the space.
The lounge area is considered a nursing home common area. Each day the cleaning staff makes sure to wipe everything down and use disinfectant so that the germs are not spread. During cold and flu seasons, extra cleaning measures help protect the residents and visitors.
Nursing Home Resident Socialization
Nursing home resident socialization is important because we, as humans, are social creatures, which is especially important for residents who were very social before moving to a nursing home. These are the residents who would go out frequently and may have belonged to clubs and other things.
The lounge area works as a place for residents to get away from their semi-private room or typical areas that they frequent. The change in scenery and socialization helps boost the mood. Those who like to keep up on current events can have discussions with visitors and other residents.
Nursing home lounge areas are also a place where residents meet at specific times. Meetings that are predetermined can become a sort of club where residents with the same interests can gather and hold discussions.
These same lounge areas are also used by those who like to gather and do crossword puzzles or read the daily paper. Many times you will see a couple of residents relaxing and crocheting or knitting together.
Multiple Lounge Areas in Nursing Homes
Many nursing homes will have various lounge areas. Often, there is a lounge on each floor or wing. There is usually a lounge located near the main area where visitors and residents can spend time together and not have to be in the resident's room. Having these lounge areas also gives the residents a bit more privacy with visitors and family if the resident's place is a shared bedroom.
Nursing home lounge areas are essential in the nursing home atmosphere. Residents can be social and spend time with a variety of different people.