Medicare vs Medicaid-Know the Difference
There are differences between Medicare and Medicaid, and people are always questioning the difference between the two. Note that both Medicaid and Medicare both health insurances run by the government. Knowing the difference between the two can have a significant impact on your future budget, and it helps to understand what each has to offer.
Medicare.gov: Medicare is the federal health insurance program for people who are 65 or older. Certain younger people with disabilities. People with End-Stage Renal Disease. The different parts of Medicare help cover specific services.
How to Apply for Medicare
The application for Medicare can be processed online. You don't have to be retired to apply. No forms need to be signed, and your application process typically takes less than 10 minutes. Social Security works with the Centers for Medicare and Medicaid, and if more information is needed, they will reach out to you or your designated representative.
Medicare Part A is the hospital part of the insurance, including hospice services, hospital stays, and specialized or skilled nursing care. Medicare Part A may also cover a few in-home care and services.
Medicare Part B covers outpatient care, medical supplies, specific doctors' services, and preventative services. This part of the insurance also helps cover ambulance services and preventative care.
Medicare Part D is the prescription drug coverage of Medicare. Individuals have the option to enroll in specific plans for an additional fee.
The Cost of Medicare Part D
Government-approved private insurance companies sell Medicare Part D plans. The cost varies depending on the plan, typically ranging from ten to fifty dollars.
In 2018, about 60 million Americans received their insurance through Medicare. If you are a family member helping a loved one, apply for Medicare. If you have further questions, eldercare lawyers can help.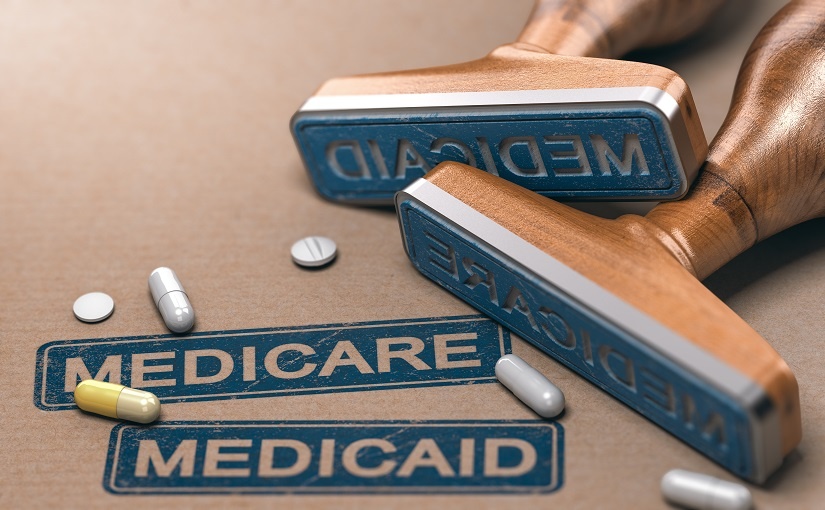 Medicaid Coverage
Medicaid is health insurance that is offered by the government for folks in need or are low-income. This insurance coverage is run by both the local state of the insured and the government. In 2019, an estimated 65.8 million Americans received their insurance through Medicaid.
Each state has a specialized agency that implements and oversees Medicaid insurance within the state.
How do I Apply for Medicaid?
The application process for Medicaid can be done online, by phone, or in person. Paperwork can be found online and printed if you prefer to fill it out beforehand, then bring to your local Department of Human Services (DHS) office. If you prefer to go to your local DHS office to file, you may have to make an appointment to be seen. There's also the option to apply by phone.
Designating another person to apply on your behalf is quite common. If you need assistance, the person who applies for you will need to know your current situation and have access to your financial records.
Medicaid Application Form
The Medicaid application form is very straightforward. Answer the questions as accurately as possible; it doesn't take long to fill out. If you have questions, contact someone at your local DHS office or an elder care attorney. Once you are approved, you'll get a notification from DHS. Your acceptance letter will often arrive by mail, but if you don't get a message, it can't hurt to follow up with a phone call.