Medicare Coverage Part A and Part B for a Skilled Nursing Facility Stay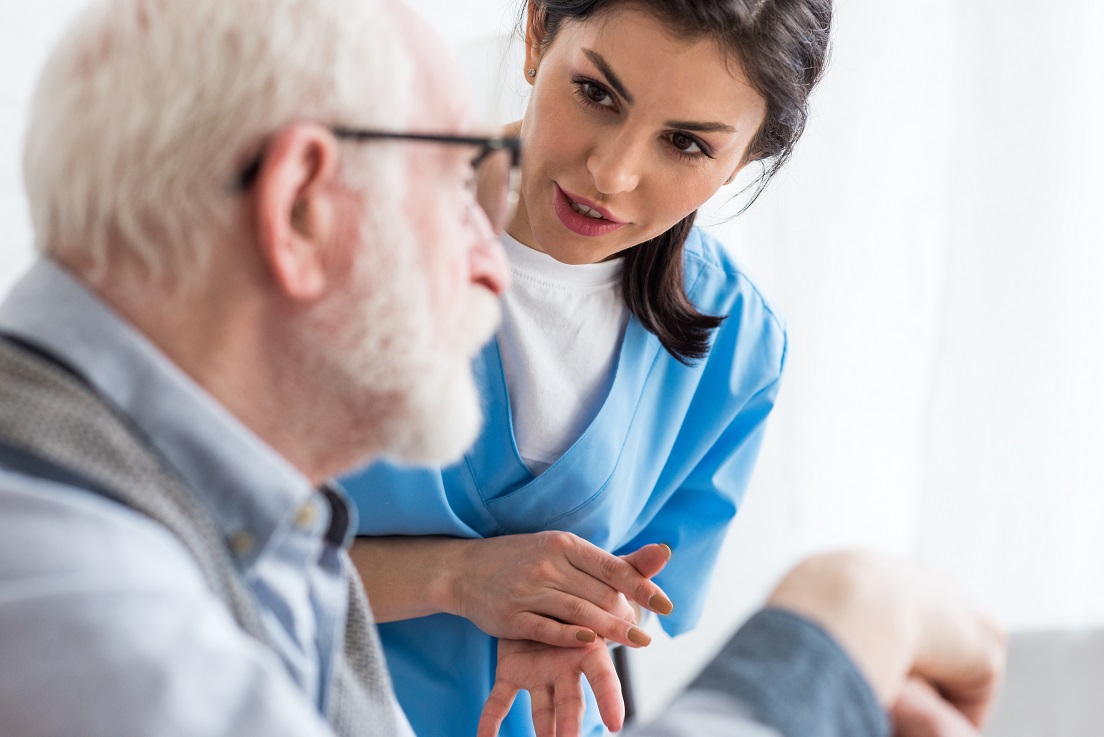 Medicare Coverage Options for Skilled Nursing
As you enter into the world of Medicare responsibilities and liabilities, many questions arise about the scope of Medicare and how far it reaches. You may be wondering if Medicare coverage is available for your loved one, to be used to pay for skilled nursing or other long term care services. Medicare can be overwhelming in its complexities, but when related to specific healthcare services, the cost and benefits of the different plans can be quite simple. Medicare is split into four parts as follows:
Medicare Part A & B
Medicare Part A is the government established program that anyone becomes eligible for at the age of 65, as long as you paid a portion of your income into it. Part A and Part B provide basic healthcare coverage, whereas Medicare Part B also provides outpatient care coverage with a monthly premium.
Medicare Part C & D
Medicare Part C is more specialized and is sold as an additional add-on as part of different Medical Advantage Plans which are created to cater to an individual's financial and medical situation. Medicare Part D covers prescription drug costs while Medigap covers additional coverage plans that don't fall under the four parts. When searching for the best Medicare options to cover skilled nursing services, be aware that there are pros and cons to being enrolled in any certain program. The good news is that short term medical care is covered by Medicare. You may be asking, what does Medicare pay for in regard to a skilled nursing facility stay? This is best explained by the benefit period of Medicare. During the first 20 days of a Benefit period (a stay in a hospital or other facility) all costs are covered by Medicare. The requirements for Medicare to cover short term medical care are simple. You must be checked into a hospital, and be required to stay for more than 3 days. You must be considered an inpatient and after your discharge the Doctor must present an order for continuing care, thus presenting the need for skilled nursing care. (Medicare does not cover personal self care items during your stay, additional pleasure charges or private nursing duties).

Medicare Part A skilled nursing care coverage for short term medical stays are as follows: Your room is covered, along with meals and transportation. The nursing care, comprising the medicine and supplies along with counseling is also covered along with additional therapies such as physical, mental, and occupational.
When determining the best Medicare Plan for your personal and financial needs, the length of your medical care stay is the most important consideration. Medicare Part A and Part B are practically identical in regard to benefits for skilled nursing care, except with Medicare Part B, the premium monthly fee covers the outpatient facility portion of private skilled nursing care. It is also important to keep in mind that none of the parts of Medicare cover the cost of long term care.
Medicare also covers inpatient Rehabilitation care. The requirement that you need to be admitted as an 'Inpatient' allows you to be covered by Medicare. The same coverages and exceptions apply for inpatient Rehabilitation and inpatient nursing care except for different deductibles. The length of a medical stay in a skilled inpatient nursing care or inpatient Rehabilitation care center is limited by Medicare guidelines. After a certain amount of days (usually around day 100) Medicare will cease to cover the majority of the cost. Subsequent long term nursing care at an outpatient facility can only be covered if you have Medicare Part B.