Alzheimer's is a type of dementia that causes problems with memory, thinking, and behavior. Alzheimer's is the most common cause of dementia, and age is the most significant risk factor for getting the disease. People who develop Alzheimer's are typically 65 years or older.
Like all forms of dementia, Alzheimer's is a progressive disease that gets worse with time. Early stages typically are marked by memory loss, and one of the most common early symptoms is difficulty remembering newly learned information.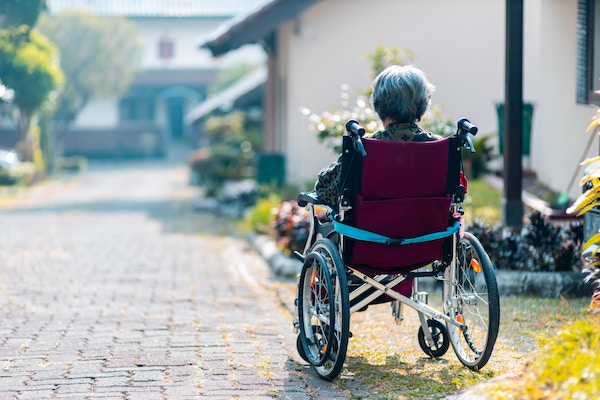 As the disease progresses, Alzheimer's patients become increasingly confused and disoriented, and their behavior may change. Unfounded suspicions about family, friends, and caregivers are common. The disease has no cure, though early detection and treatment can help improve the patient's quality of life.
As Alzheimer's progresses, the patient may be unable to live safely on their own and may need to move to a memory care unit designed for patients with cognitive disabilities.
Alzheimer's Disease Care
People who require Alzheimer's Disease care have usually had Alzheimer's for quite a while. Alzheimer's progresses in stages and continues to get worse as time goes on.
The Early Stage: The person with Alzheimer's notices different changes that may be slight. These changes include having to have others remind them to do certain things or when events are taking place. Or, having to write words down so that they don't forget.

Worsening Stage: The individual with Alzheimer's forgets to eat, bathe, dress, manage finances, get lost easily, or become unable to drive and need assistance.

Dementia Final Stage: The person cannot get out of bed, and they are unable to swallow and talk. The patient is dependent on others for care.
Nursing Homes and Alzheimer's Disease
When a person becomes unable to care for themselves daily, a skilled nursing facility can help provide medical and daily care. Different levels of care are available.
Skilled Nursing Care

: Nursing homes or long-term care facilities, offer a higher level of medical care, including respiratory therapists, occupational therapists, and registered nurses for treatments.

Assisted Living Care: Assisted living staff helps the person with daily living functions, including dressing, bathing, and eating. The resident is supervised and directed as needed.
Senior care in a skilled nursing facility for those living with Alzheimer's Disease is one of the best choices available. There is help 24/7 and less chance of something terrible happening. When a family member diagnosed with Alzheimer's Disease, proper planning for their care is vital. Unfortunately, the disease can progress rapidly.
Choosing a nursing home or long-term care facility can take some time. Nursing homes offer tours, and the staff will try to understand what the resident needs before their actual move. Write down any questions you may have before choosing the right nursing home when you meet with a facility intake manager.
When choosing the facility for a loved one with Alzheimer's Disease, it is essential to keep them informed and included. This skilled nursing facility is where he/she will be living for the foreseeable future, and the transition should be made as easy as possible.