When you hear the term hospice, you likely think of end-of-life care. And hospice is for patients with a limited life expectancy, but it's not only about death. Hospice is a specialized type of medical care that aims to maintain or improve the quality of life for someone whose illness is unlikely to be cured.
Hospice is offered to patients and their families when curative measures have been exhausted or declined, and when the patient's life expectancy is limited to six months or less. Hospice care treats the person, including their physical, emotional, social, and spiritual needs, rather than their disease.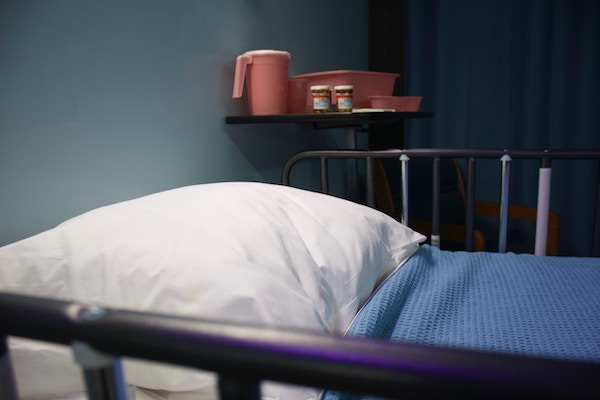 Hospice also helps family members as their loved one is suffering from a life-limiting illness. Hospice programs offer support to family members, helping them understand their loved one's disease and how they can help with the patient's care. Hospice also prepares family members for the death of a loved one, and hospice programs continue to provide care and comfort to families following the end of a loved one.
Hospice care and palliative care often are thought of as the same thing, but they are not identical. Palliative care is care that helps patients with serious illnesses feel better and, like hospice care, treats a patient's emotional, social, and spiritual problems. But palliative care can begin as soon as a patient is diagnosed and can work alongside care that treats or cures the illness or disease. Hospice care does not start until the treatment of the disease itself has stopped.
Hospice care often is provided in the patient's home, whether they live on their own, with a relative, or in independent living for senior citizen's facility. It also can be provided in a nursing home, hospital, or an independent hospice facility.
Senior Hospice Care
Skilled nursing care facilities work with hospice care to keep both the resident and family as comfortable as possible. It is essential to understand that the family and patient are going through a very traumatic life event. The nursing staff and other medical professionals recognize all aspects of hospice care. These are the people that the family and patient will come to know and trust.
Nursing homes and long-term care facilities will have contracts with different hospice care providers.
When a hospice is providing senior hospice care in a nursing home, the following will be provided:
Frequent visits with a registered hospice nurse.

Patient diagnosis coordinated across all medical staff and medical providers, inside and outside of the residence.

Continuing education provided to the nursing home staff and family.

Medication and medical supplies will be handled by the hospice.

The care plan regarding the management of breathing and pain will be adjusted as needed.

Consultations with a hospice physician are conducted as needed.
Senior Hospice Care and Nursing Home Staff
When caring for a resident requiring senior hospice care, the nursing home staff is involved in every step of the way. These are the professionals that will be monitoring the resident 24/7. If there are any changes, the nursing home staff or skilled nursing facility will contact the hospice provider right away. The resident is a priority, and comfort and care managed at all times.