Senior Memory Care Management
Memory care management is crucial for those who suffer from dementia or memory issues. Alzheimer's patients and those with dementia need memory care management to remain safe and healthy.
If you care for a loved one with memory issues, you understand how vital memory care management is. Caring for a loved one with memory issues can be both rewarding and exhausting. It is essential as a caregiver that you do not burn out and seek assistance when it is needed.
As the stages of Alzheimer's or dementia progresses, it may become more challenging to care for your loved one at home. Assisted living is an option that many people research for their loved ones, and there are great assisted living options with memory loss communities. Assisted living for memory loss consists of a level of care that is enhanced. Assisted living is personalized care and housing in one package. Activities of daily living are offered in a setting that is safe and secure. Those who can reside in an assisted living community do not need the care of a long-term nursing facility.
Within the assisted living community, residents can maintain independence and dignity. The goal of assisted living is to allow freedom while having the care available when it is needed. Memory care management is particularly crucial in the assisted living community. There are activities and outings offered to keep seniors active and engaged. There are others in the community for socialization and friendship. Many seniors with memory loss need socialization to remain active and happy. A memory care community is the answer for many who are in the beginning stages of memory loss but do not require around the clock care.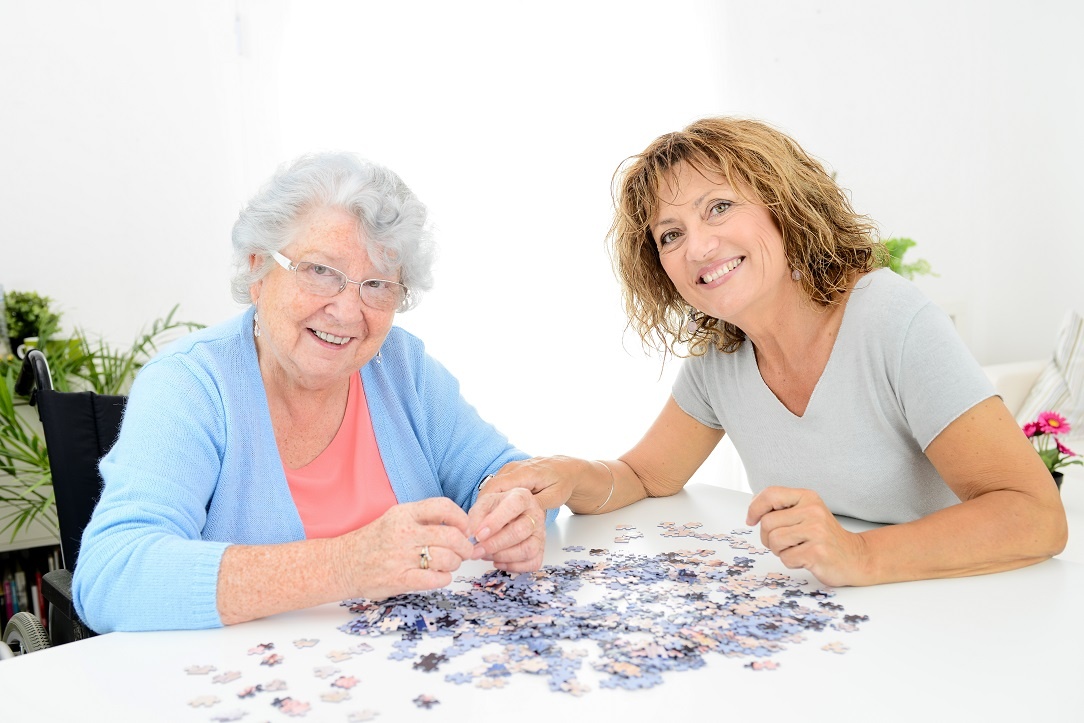 Transitional Memory Care
When the time comes to move your loved one into a transitional memory care unit, it can be challenging. None of us wants to have to relocate a parent or loved one. Doing the research ahead of time will make things easier, but it is never totally without strife. Here are a few suggestions for when the time comes:
Before their move, try and talk to your loved one about what they should expect. If questions arise, it is essential to answer them as completely as possible. Having questions and concerns answered helps to reduce anxiety.

Choose the best time of day to move your loved one. If your loved one gets tired and upset quickly in the afternoon, the move should be made in the morning. By making a move when your senior is happiest will help with the transition.

Pack small things that remind them of home. There may not be a lot of room for all the nick-knacks, but a treasured couple will help with the new residence feeling like home.

Understand that the first day will be the hardest. Keep the transition as easy as possible and stay in touch with the staff.

Know what activities and the daily activities of your senior. Staying involved and knowing what is happening helps your senior understand you are still involved in their care.


Alzheimer's Memory Care
As the stages of Alzheimer's progress, there will be a need for Alzheimer's memory care in a specialized unit. They put these units into place to offer the best care available to Alzheimer's patients. Around-the-clock care is provided, and special attention is given to the safety of those with progressed dementia. Long-term care facilities are equipped with state-of-the-art technology and staffing. Your loved one always receives care when needed.
Memory care management is available for your loved one who has dementia, and making sure that your loved one is safe and well cared for is paramount.