Dealing with an Alzheimer Parent
Alzheimer's disease affects many individuals in the U.S. and abroad. Suddenly your parent has a diagnosis, and you are trying to accept it. There may have been plenty of signs, and you may have suspected it, but now it is real. You will experience a myriad of emotions, and that is okay. An Alzheimer's diagnosis and everything that comes with it can feel daunting. You will worry about what is on the horizon and how to plan for their care. Accepting this new reality and educating yourself about what to expect is the first step to assuaging your and your parent's fears.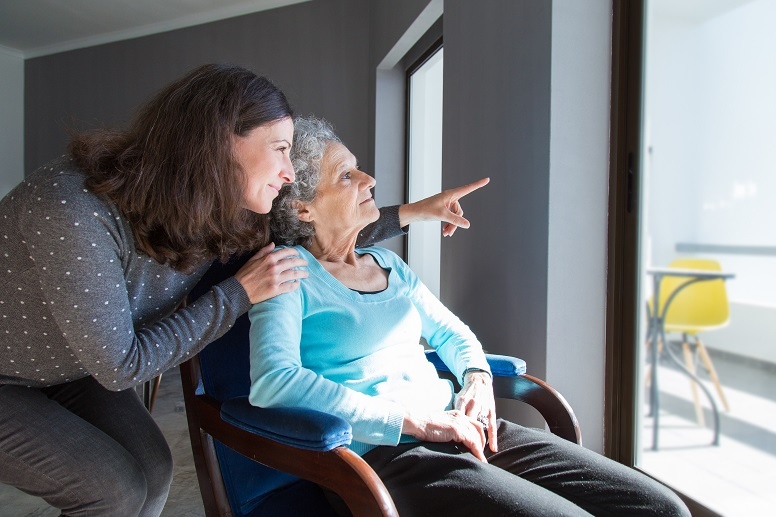 Signs of Alzheimer's Disease
Alzheimer's is a progressive neurocognitive disorder. Alzheimer's becomes worse over time. It involves changes in behavior, language, thinking, and loss of memory. The stages of Alzheimer's are:
Stage 1- preclinical Alzheimer's disease

Stage 2- Alzheimer's disease causes mild cognitive impairment

Stage 3- Mild dementia

Stage 4- Moderate dementia

Stage5- Alzheimer's disease causes severe dementia
Create A Plan of Action
The first thing you will want to do is to create a plan for your parent's future. You know that the disease will progress, and you will want to have your ducks in a row. Of course, you want your loved one to have the best care possible. Contacting a social worker is a significant first step. Your local assisted living community, hospital, nursing homes, memory care units and community centers are useful resources for a social worker. It is essential to realize that plans may change further down the road and accept support when available.
How to Deal with Alzheimer's Denial
There will be times when your parent will deny the fact that he/she has an Alzheimer's diagnosis. It is perfectly fine to remind them of the situation gently.
Alzheimer's and Behavioral Changes
As the disease progresses, you may notice that there are behavioral changes, and these changes are not always for the better. Loved ones may experience outbursts of anger and may even become combative. As an adult child of someone diagnosed with Alzheimer's, it takes patience and understanding to deal with these changes. These challenges are some of the reasons why seeking support is essential. Joining a support group will go a long way in helping you understand your loved one's behavioral differences and what to expect. When the Alzheimer's patient forgets even close family members, it can affect everyone. It is best if there is a support group in place before the disease progresses.
Taking care of a parent with Alzheimer's disease is trying and can be exhausting. As the caregiver, it is essential to remember that you also need to take care of yourself. Do not be afraid to investigate respite care so that you can get a break and recharge. Many home health agencies offer respite care services. You may not need a break every day, but you mustn't get burned out.
Remember to take each day as it comes and to include your loved one with dementia in decision making. Allowing your parent to feel some control and input over the situation helps them to feel more comfortable with the changes they are experiencing.