Why You Need To Setup Or Optimize Your Google My Business Page
Why Setup Or Optimize A Google My Business Page For Senior Care Facility Or Service?
Google is adding new features and tools to Google My Business, and it is 100% free to use.
Visit grow.google to see more information, including video tutorials about how you can set up, optimize, and use Google My Business to grow your sales.
Some of the new GMB features include:
Statistics and reporting are now built into the Google My Business dashboard

New sections to list products or services

You can now upload a video, in addition to pictures to help tell your brand story

Consumers can now text message you a question if you enable this feature in the dashboard
According to Google, complete Google My Business profiles are:
2.7 X more likely to be considered reputable

70% more likely to attract a visit

50% more likely to lead to a purchase
Basic information on your Google My Business page is essential, as 40% of searchers want to see hours of operation, for instance. Make sure you upload your logo, as well as pictures that clearly describe your business and services offered.
Get Found In Voice Searches
With the advent of voice search, having a completed Google My Business page also increases your chances of being found by consumers using voice queries on their mobile devices. A complete profile also increases your ability to get noticed by consumers searching in Google Maps.
Google Page Visibility and Re-marketing
Google posts are another relatively new feature. Posting regularly to your Google My Business page allows you to re-market to consumers who search for your business by name in Google search results. Your latest post gets prominently displayed on the Google search results page.
Bonus Search Traffic
Most business owners do not realize that the Google page gets its own traffic and views, separate from the website. Most of the same factors that improve website visibility also enhance your Google page's visibility in search results.
Where do I log in to set up or manage my Google page?
This is one of the most commonly asked questions by businesses. Answer: google.com/business.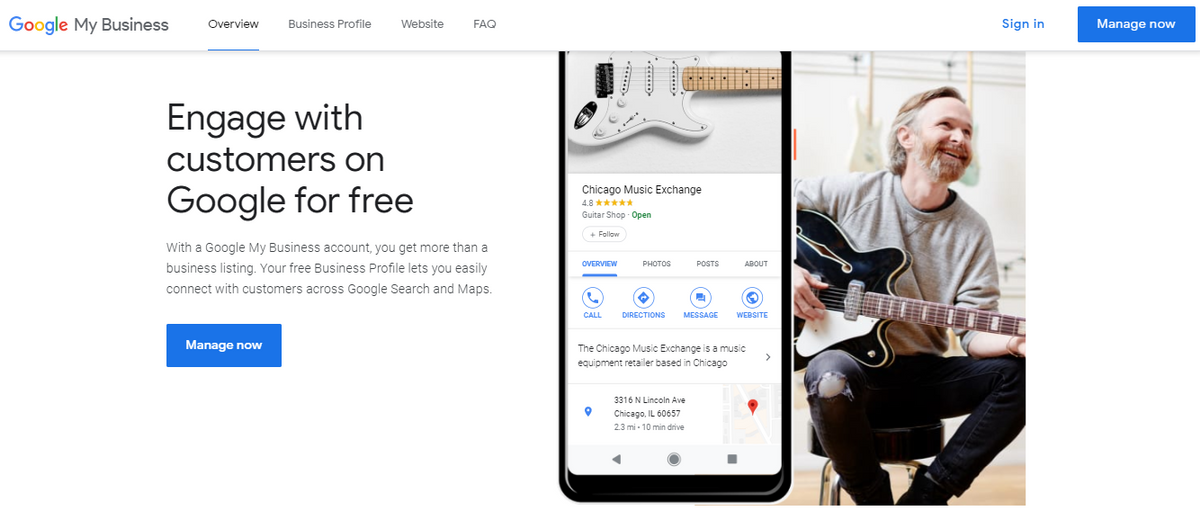 Google My Business isn't set it and forget it. You should regularly update the information on your page to inform customers of your latest and greatest via posts about services. You can share pictures and video in a post while adding a button to direct consumers to a landing page on your website.
Reporting Built-In
The Google My Business dashboard "Insights" section shows the page's total views by online searching in desktop search and the total views in Google Maps by mobile users. The newest reporting feature in the Insights section is called "Queries." Queries are the keywords and phrases that consumers are typing into Google search to find your page, which is valuable feedback to help you learn what consumers want and need the most.
Claim And Optimize Your CareWindow Listing
Claiming your CareWindow listing exposes your facility profile to thousands of CareWindow online visitors who explore our website daily. An industry specific website like CareWindow is an even faster way to connect with consumers in your area who are looking for a long term care facility nearest to their location.