The Advantages of Telemedicine Implementation
With the increasing cost of healthcare steadily rising, many healthcare facilities are implementing telemedicine. Telemedicine has become increasingly crucial as of late due to the outbreak of Covid-19. It is no surprise that many states in the US are facing a shortage of physicians. Telemedicine is making an appearance in private doctor's offices, skilled nursing facilities, and hospitals. Telehealth is known as the healthcare delivered remotely to patients by satellite, telephone, internet, and wireless systems.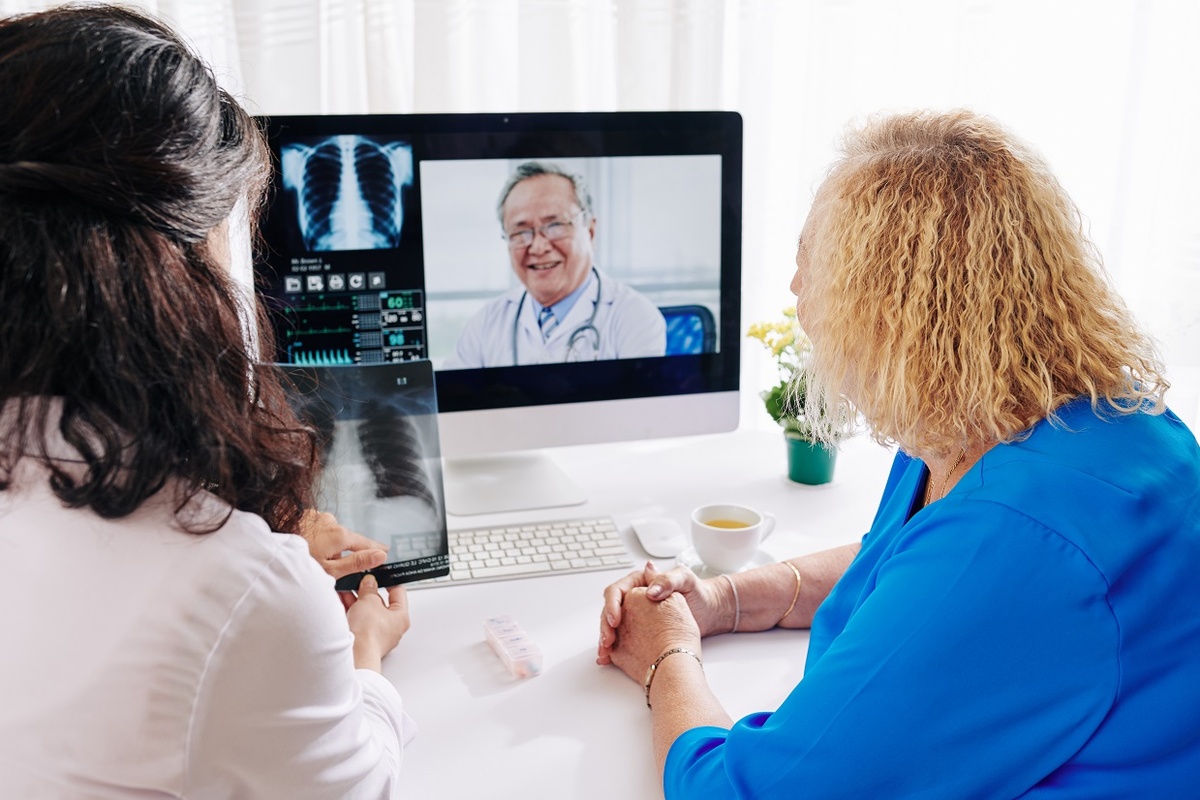 Telehealth Program Advantages
There are many advantages to implementing telehealth in your business or facility. The first noticeably big advantage is that it helps to improve the quality of care. With the use of telemedicine, a patient may access healthcare faster, and it's more convenient than ever before. It takes minutes to speak with a healthcare professional.
Broader access to healthcare is another advantage that telehealth offers. With the shortage of physicians in some regions of the United States, patients have a more extensive choice in the physicians they can access. With telemedicine, there is a global network of healthcare providers to access.
The Workforce Remains Healthier
Telehealth makes for a healthier workforce all the way around. The use of telemedicine helps to lessen workers taking time off work for appointments. Many Americans admit they would reschedule or cancel an appointment for preventative care rather than miss work.
Telehealth Offers Savings
The best advantage offered by telemedicine is the savings in money. Telehealth provides savings for both employers and employees. There is better management of chronic health conditions. Managing and diagnosing chronic health conditions consumes over 80% of healthcare dollars in the United States alone.
Reducing unwarranted visits to the emergency room and the number of physical doctor's appointments also helps save money. Having the ability to consult with a healthcare professional to see if you need more care by telehealth saves both time and money.
How to Implement a Telehealth Program at Your Facility
Implementing a telehealth program is not hard to do, and many professionals are available to help with the specifics.
Technology

: Your business or firm will want to implement modern technology. Using a mobile app will help keeps things more accessible for patients who wish to use their cell phones for telemedicine visits. Without having a mobile app, fewer patients may have access to the program. By not having the latest technology, many patients may not use the service you've offered.

Be ready to answer questions.

When first beginning with telehealth, your employees will have issues. All of their technical problems must be fixed before taking your first patient, so they are better able to help patients and provide the best care.

Whether you own a medical office or provide medical insurance for your employees, it is all about education. Knowing how to utilize telehealth from an organizer to the patient is the best use of your investment. Those in the medical office can supply quality care, and employees can save money and time with telehealth appointments.
Telemedicine in Skilled Nursing Facilities
Telemedicine is now being used in skilled nursing facilities.
Patients no longer must be transported to the physician's office, and the risk of being around other sick patients is no longer a concern. Protecting our elders is important, and this healthcare protects them and saves on healthcare costs.
Introducing telehealth has more advantages than disadvantages, and healthcare professionals are using this as an essential factor in providing the best healthcare available.