PDPM: Patient-Driven Payment Model
Changes to Medicare commence on October 1 each year. In 2019, the Centers for Medicare and Medicaid changed its reimbursement structure. For nursing homes, the Patient-Driven Payment Model (PDPM) affects the Minimum Data Set (MDS), which drives clinical reimbursement.
How do nursing homes get paid for care?
Nursing homes, or skilled nursing facilities (SNFs), have historically been reimbursed through a payment model called the Prospective Payment System (PPS). PPS assigned a fixed payment for care and treatment during a skilled nursing facility stay using a classification system called Resource Utilization Groups (RUGs). The most recent, RUG-IV, was the fourth version. RUGs was problematic because the primary source of reimbursement was therapy minutes; skilled nursing care was reimbursed at a lower rate regardless of its complexity. Federal authorities, including the Department of Health and Human Services' Office of the Inspector General, concluded an investigation that there was a clear financial incentive for billing for therapy minutes, as it carried the highest rates. Furthermore, the research highlighted an emerging pattern: Nearly all billing details showed therapy minutes at the cut-off for a high payment group.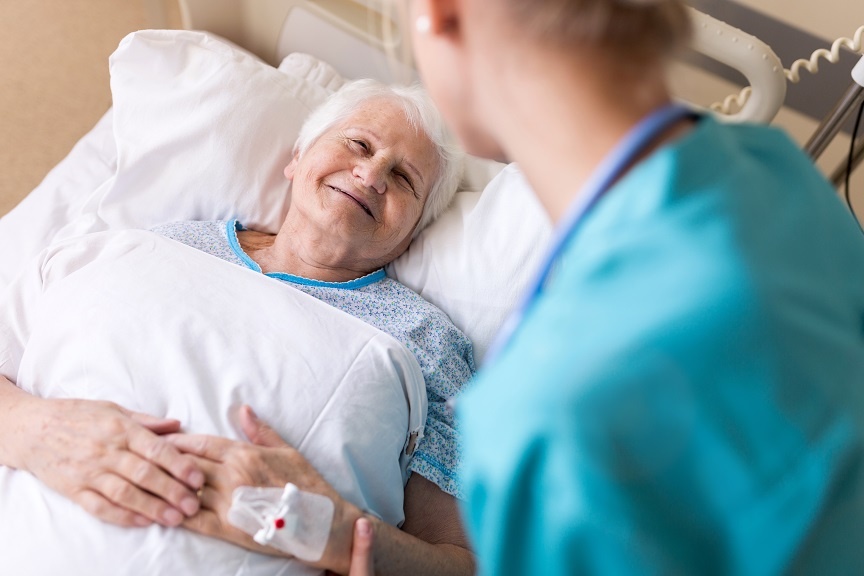 The Latest and Greatest
PDPM accounts for clinical complexity for each resident, including therapy patients. Nurses are pleased, as we have always been acutely aware that our work gets billed under room and board. The new PDPM model has increased reimbursement to SNFs for managing the ever-sicker patients who get discharged from hospitals. Clinical considerations for a single patient can fluctuate for days or weeks. The new model will factor in the patient's individual needs on a per diem basis.
PDPM Payment Groups For SNF's
There are four areas, called case-mix classifiers, within this model:
Nursing

OT and PT

Speech-Language Pathology

Non-Therapy Ancillaries
Each of these four sections is further subdivided to help designate the complexity of care and treatment for each patient within each group.
Skilled nursing services are paid by Medicare A and encompass many clinical tasks for the nursing staff.
Functions that can be performed only by a licensed nurse, and sometimes, only a Registered Nurse are:
IV and push medications

Wound care and skin assessments

Care plans

Falls evaluation

Nursing assessments
Occupational therapy (OT) assists people in developing, regaining, or improving their ability to perform activities of daily living and do activities that matter to them. Much of the concentration is on the upper body, including exercises to strengthen the upper extremities and use of shoulders, arms, and hands. Occupational therapists and OT assistants provide adaptive devices to promote independence with dressing, bathing, and using the toilet.
Physical therapy (PT) focuses on treating problems with mobility using adaptive devices like canes, walkers, wheelchairs, bed mobility, i.e., moving in bed and getting in and out of bed. The physical therapist will assess how the patient stands, walks, turns, and sits. OT and PT often collaborate with home evaluations, positioning, personal hygiene, and toileting tasks, and splinting. These therapists typically work closely with the nursing staff.
Speech-Language Pathologists (SLPs) work with patients who have trouble communicating. However, many people don't know that they also help people with swallowing problems, problems with the quality of speech, and cognitive issues. They evaluate and order the consistency of appropriate diets, both solids and liquids, and adaptive devices such as language boards. SLPs make recommendations for assisting patients with cognitive loss. They work closely with other disciplines in the facility.
Non-Therapy Ancillaries (NTAs) are services that the patient requires and are not necessarily provided by the facility. NTAs include pharmacy, transportation to medically-related outside treatment providers, and laboratory services. Before PDPM, the facility had to accept a per-diem payment regardless of the acuity of the patient.
In this writer's experience, facilities often lost money because of the cost of medications and paying for ambulance transportation to dialysis, for example.
For more information, check out this technical report about all aspects of PDPM, which was released ahead of PDPM enactment.