Nursing Home Staff Ratios
Since 2004, California has had a law in place to ensure adequate patient care. "At least 21 states have varying regulations that require healthcare institutions to develop independent staffing policies and plans. Many healthcare facilities in these jurisdictions have found success (in) managing the competing tensions surrounding staffing issues by collaborating with stakeholders on both sides to develop staffing plans that meet the specific needs of their community demographics." Massachusetts currently has a mandatory ratio for ICU nurses, but a 2018 ballot measure to expand staffing mandates to other settings failed to pass.
Nurses, healthcare advocates, and others have been pushing for legislation to ensure patient safety through regulated staffing ratios. In the 15 years since California passed the nurse-patient ratio law, patient mortality has decreased, and patient satisfaction has increased.
Nurse to Patient Staffing Ratios Under Review California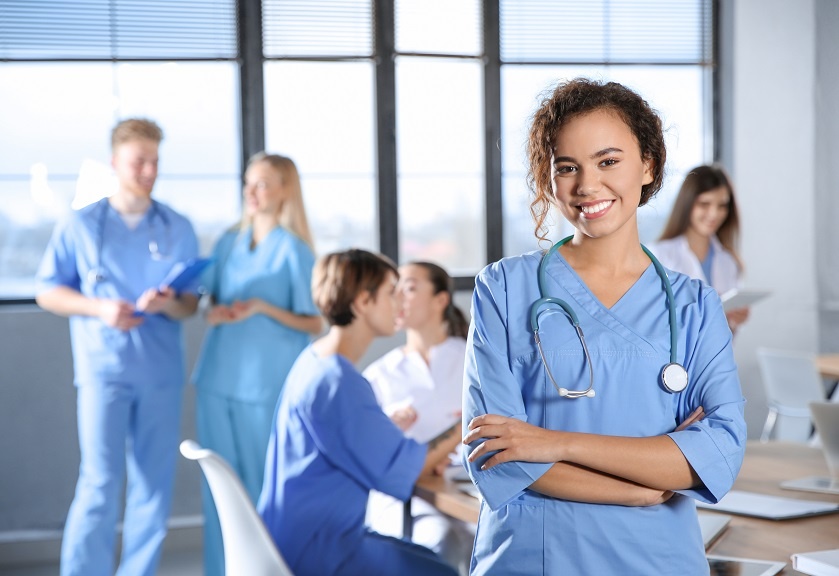 Why don't more states have meaningful staffing ratio regulations?
Many healthcare workers feel that we have a deeply flawed healthcare system. People are falling through the cracks as legislation fails to pass, resources dwindle, and some states refuse the ACA Medicaid expansion.
Opponents of ratio laws are concerned primarily with the financial liability associated with hiring enough nurses to handle the workload. Despite frontline workers' concerns about patient safety, opponents disagree and reject their ideas. It's worth noting that the opposition is composed of long term care industry corporations, many of whose primary interest is bottom lines. Corporate powers-that-be rarely have relevant or current clinical experience. The mandates that come down to first-line nursing management, staff, and administration often lack a sense of the long term care facility's capabilities.
An example of a corporate mandate disconnect with front line workers is the increase in the number of admissions of behavioral health patients. In and of itself, this is not a problem. The problems arise with expectations to mix them in with the "typical" nursing home residents: those who are frail, infirm, or have cognitive limitations. Patients with psychiatric illnesses have a different set of needs that require more staff education and training to manage. The average CNA is ill-equipped to handle mental-health needs and behaviors while caring for their elderly residents at the same time. Many feel overwhelmed and under-compensated for their $10 hourly wage, and they often leave the field for a less-stressful, better-paying job that doesn't involve body fluids or assault.
The bottom line is that changes in the nursing home industry are paramount to recruiting, training, supporting, and retaining staff.
"The rigid, one-size-fits-all approach proposed by the ballot initiative failed to acknowledge the complexities of staffing and undermined nurses' professional autonomy and decision making in determining staffing on their units," Pamela Cipriano, president of the American Nurses Association. Nurses are very rarely consulted despite in-depth knowledge and understanding of the needs of the unit.
Massachusetts voters reject mandated nurse-to-patient staffing ratios.
Another fallacious argument from healthcare executives and administrators is that there would be more deaths in the event of an emergency; a nurse with a maximum number of patients would not be able to assist if an unusual event takes place. Policy input from nurses who understand these challenges would significantly mitigate these issues. Nurses' ability to manage extraordinary circumstances is a job requirement; it's crucial for the legislators and executives that nurses are given agency over the practice.
At one time, the attention-getting buzzword was "safety," but no longer. Now the buzzwords are "census" and "budget." Jeopardizing patient safety by refusing to address staffing issues is bad news for both patient care and retention of competent and compassionate staff.