MOLST, POLST, and Advance Directives
The MOLST form replaces traditional advance directives for only some people in SNF's or ALF's.
A Medical Order for Life-Sustaining Treatment (MOLST) is a set of orders from a physician, nurse practitioner, or soon, a physician's assistant, to lay out a course of treatment for a patient who is ill. These orders may include a patient who has had more than two hospital admissions in 12 months, whose life expectancy is likely less than a year, and for residents of Skilled Nursing Facilities (SNF's) or Assisted Living Facilities (ALF's).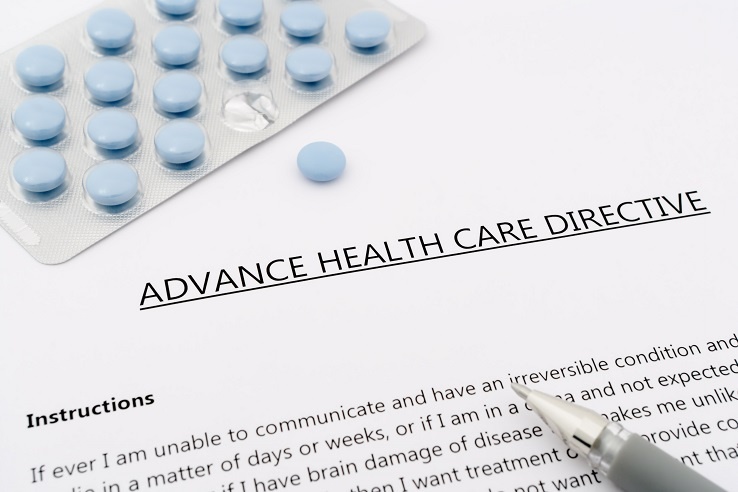 MOLST vs. POLST
A Physicians Order for Life-Sustaining Treatment (POLST) is the same as a MOLST; however, there's a feeling that the term "life-sustaining" is emotionally or socially charged. Thus there has been a recent push to refer to the document as a MOST or POST--Medical Order (Physician Order) for Scope of Treatment. The MOST is more accurate as it can be signed off by a healthcare professional who isn't necessarily a physician. The scope of treatment indicates the variety of interventions available, from something simple like supplemental oxygen to surgical interventions, such as a feeding tube.
MOLST vs. Advance Directives
Healthy people aren't candidates for a MOLST and should obtain advanced directives instead. According to the Mayo Clinic:
"An advance directive has two parts. Since this is your document, you can complete the form in its entirety, or you can complete only certain questions. The most important section to be completed is the first part in which you name an agent. This section of the document allows you to designate a person or persons whom you trust and who would be willing to represent your wishes in the event you need someone to make decisions on your behalf. This person(s) is called your health care power of attorney (POA)."
Process for Planning End of Life Care
The physician's orders for medical interventions should be completed after a conversation with the patient or health care proxy (HCP) about the patient's wishes for treatment. Interventions include initiating CPR, transferring to a hospital, using IV fluids or medications, and inserting a feeding tube.
The choice to forgo all interventions is also available: this is called a Do Not Resuscitate (DNR) order or Comfort Measures Only (CMO). Once a decision has been made for each intervention, each initiated separately, the provider signs, the patient or HCP signs, and a witness signs. This document is legally binding across all practice settings and doesn't need to be renewed at every new facility where the patient is admitted. It is considered portable and remains with the patient throughout care settings. It does need to be periodically reviewed and signed by the primary healthcare provider. Some elderly housing communities encourage residents to affix their MOLSTs near the front door or on the refrigerator to be accessible to EMS workers.
Healthcare providers are an integral part of ensuring that the patient's wishes are honored at the end of life. Changes to the desired scope of treatment should be made timely and documented thoroughly. Patients and families should feel empowered to make changes outside of the quarterly reviews or care plan meetings. While the topic is difficult for many people, care must be provided per the patient's wishes, because a good death on the patient's terms is essential.