How to Keep Employees Motivated, Happy and Engaged at Your Nursing Home
Working in a long-term care nursing facility takes time and energy. As any nursing home employee will tell you, it is amazingly easy to get burned out. It is possible to lose motivation and not remain happy with the job because of the long hours or staff shortage. As much as 34% of those who work in a hospital setting said they feel burned out all the time. It is also reported that 24% said they were not satisfied with their jobs. We must do what needs to be done to keep the staff happy and wanting to remain at their jobs.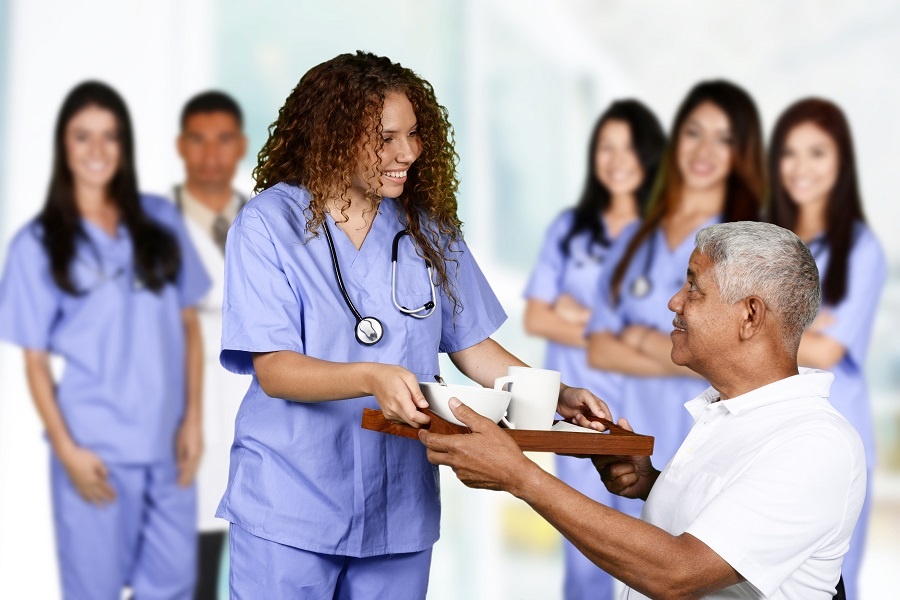 Nursing Home Employee Retention Strategies
There are several ways to help keep employees working at your nursing home. The staff that runs your facility are essential and need to be retained. As an administrator, it is your job to think of ways to help keep the team and add more employees.
Even though you are now in management, you know how hard it is for the nurses and staff to keep their floors running. You have probably been there and worked one of the jobs on the floor before being promoted. One of the biggest things administrators can do is express and show how much they are appreciated. It is essential to listen to what they have to say and listen carefully to their complaints. As an administrator, you will want to make their daily work more comfortable and safe. Studies that have been done by Harvard Business Review report that listening to and expressing gratitude to the employees is one of the best things to do. Giving your employees time to speak and be heard helps to keep them at their job and engaged.
Nursing Home Staffing Standards in State Statutes and Regulations
When running a nursing home, it is essential to keep the staffing standards in state statutes and regulations. Each state will have its laws, and they must be followed. One of the biggest problems when working in a nursing home is that you are often working short-staffed and exhausting.
Ways to Find Good Hires
As soon as you know that an employee is leaving and has given their notice, it is vital to find a replacement. The ways to advertise the help wanted are many, and if your facility is on a tight budget, there are ways to locate employees for free. There is also word of mouth that can be used and let your employees know to get the word out. Often, they have friends or relatives that are looking for work. There is absolutely nothing wrong with getting referrals this way. Remember, if your employees are happy, they will want their friends and family to work with them!
Offering Incentives to your Nursing Home Staff
Offering incentives and benefits are a brilliant way to keep your employees on board. Benefits for health and wellness, long-term financial benefits, and paid time off when needed are just a few.
Skilled nursing home employees are a special breed of people who are always going above and beyond. To keep your SNF employees, it is imperative that they feel appreciated and reap the benefits. As an administrator, you will be happy to put in the time to speak and engage with employees because your employees will remain satisfied.