Emergency Room Diversion for Senior Citizens
Emergency room diversion can happen for many reasons. One of the main reasons a diversion takes place is because emergency rooms tend to fill up. If your local emergency room is full, then patients will be transported to the next accessible ER that has beds available.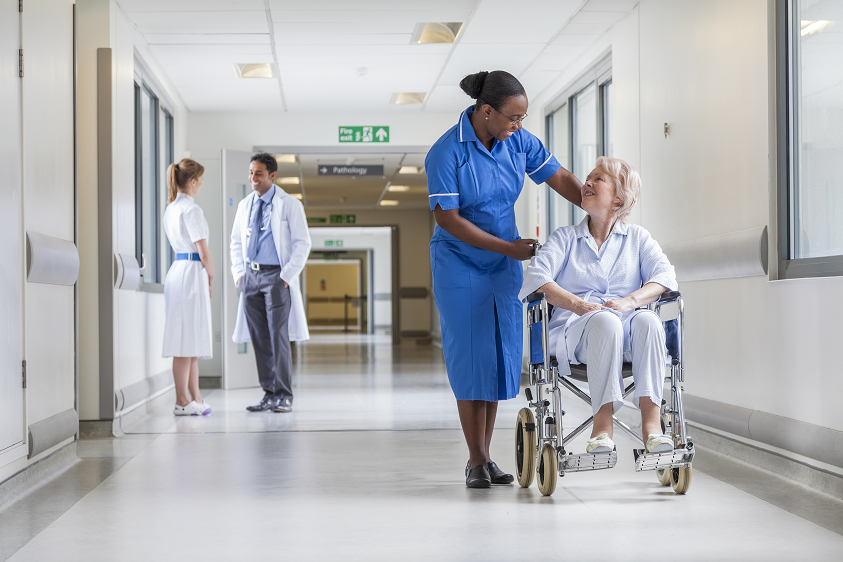 Emergency Room Diversion Policy
Many hospitals will have what is known as an emergency room diversion policy. Many of these policies require a diversion to be set in place when the emergency room is too full to receive incoming patients.
By sending patients to other hospitals, they can receive care quicker and not have the risk of waiting hours upon hours to be seen by medical staff. ER diversion has been taking place for years, yet some do not agree with the diversion techniques and policies used by the discharge planner.
Emergency Rooms are Not Alone
Hospitals and emergency rooms are not the only facilities that use diversion policies. Nursing homes also offer long-term care diversion strategies. These programs use community resources and home services so the elderly may remain in their homes for a more extended period. Many relatives employ the help of home care agencies and private medical personnel to help with medical and daily needs.
Nursing Home Diversion Program
For folks who are resistant to go to the ER or a nursing home, there are diversion techniques, and you can start by getting in touch with the primary care physician and follow those recommendations given.
Medicare 3 Day Stay Rule
Unfortunately, senior citizens may avoid going to the ER because they don't want to get stuck with a large medical bill. For those on Medicare, it is essential to understand that if the patient becomes hospitalized for three days, Medicare will subsequently pay for up to 100 days at a skilled nursing facility or center. By understanding how Medicare works, seniors will not avoid a trip to the emergency room when needed.
Discharge Planning Policies
Both ER diversion and long-term care diversions can benefit senior citizens. Diversion programs are put in place to help protect those who need help, by hospitals who have modified their discharge planning process to accomodate more options within the continuum of senior medical care that is now available.
If your elderly relative goes to their local hospital, they may wait in the ER for hours. Not only is this traumatic for the patient and family, but it also puts the senior in more jeopardy. While the older adult is waiting to be seen by a medical team, they can get exposed to many germs. Germs can cause the elderly who are already frail major health issues, which is not a situation that is safe for our elderly population.
Our senior citizens need to be kept safe and given medical treatment when needed. If your local ER is following a diversion policy, then it is best to be aware of it before visiting if you are elderly.