Retirement Home Versus Assisted Living: What's the best choice for my loved one?
Retirement homes are very different from assisted living facilities. When choosing where an elderly relative or yourself is going to live, it is essential to know the difference. Knowing the difference between the two will allow you to make an informed decision.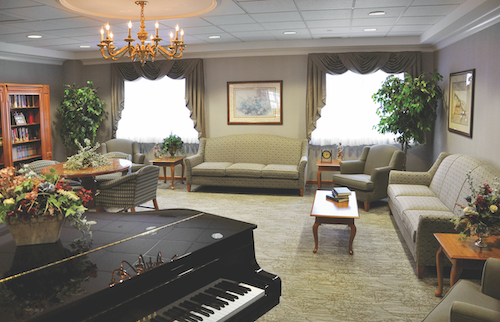 What is a retirement home?
A retirement home is a housing option available to those who are of the retirement generation and meet the age requirement. Many retirement homes require the age of residents to be 55 years and older.
Retirement homes consist of suites of rooms or apartments. The living area includes a kitchen, one or more bathrooms, and one or multiple bedrooms. The size of the area will depend on the needs and choices of the elderly adult. For folks who prefer to live alone, a retirement home may offer studio apartments that combine the bedroom and living area into one space.
It is essential to keep in mind that each retirement home and community will offer different styles of housing and amenities.
Some retirement homes offer the following:
High-end residence or standalone home

Pool

Gym

Sauna and steam room

Property managed homes

Lectures,

activities

, and classes

Paths for walking

Gardens that are shared by the community

Dog park for

seniors with pets
Many active senior living communities do not offer healthcare services at this level. Retirement communities consist of adults who meet the age requirement and would like to live in a society that includes people who may enjoy similar ways of life. Homes and apartments in a retirement community are usually low maintenance, and some fees are typically added to help with the upkeep, including yard maintenance, snow shoveling, and trash removal.
Affordable independent living for seniors is available and will vary depending on the kind of housing and location.
What's included with an assisted living community
Assisted living offers more care than retirement communities offer: personalized care in a residential setting. These communities are for seniors whose well-being and health require more support, determined through health assessments. Assisted living communities also offer social engagement with others while promoting a healthy senior lifestyle.
Assisted living facilities or communities provide:
Assistance with dressing, grooming, and bathroom use

Medication management

Laundry services

Transportation

Activities and programs, such as

yoga in nursing homes

A 24/7 available staff

A dining room or cafeteria and foodservice delivery
When a resident makes the decisions to move into an assisted living facility, a health and wellness assessment is conducted. Once this assessment is complete, a personalized care plan is created for your loved one.
The price to live in the assisted care community will vary depending on location, state, and amenities. It is important to note that an assisted care facility is not comparable to a skilled nursing home facility. When a resident resides in a skilled nursing facility, they receive full-time care by experienced nursing medical staff. Read more about skilled nursing.
Government ratings of assisted living facilities are hard to find because assisted living facilities are regulated at the state level. There are assisted living state licensing websites that are available to research. Performing research before making the final decision is highly recommended.
Retirement Homes and Assisted Living Facilities
As one can see, there is a significant difference between assisted lived communities and retirement communities. Senior adults who are still fully independent have the option of living in a retirement community. Other senior adults who require more daily help and care will do much better in the assisted living facility.
Having a loved one who still wants to remain independent but could use some help with daily tasks lives a much better quality of life when residing in assisted care. Those adults who are still active and want to live on their own surrounded by people of their age thrive very well in a retirement community. It is a personal decision as to where one wants to live, and luckily there are excellent options available for the seniors for whom we care.