Pets for Seniors: Pros and Cons
It's no secret that getting older can be lonely and isolating. And it's also no secret that moving out of your home into a nursing home or an assisted living facility can be difficult. But there is something that can make these challenges a whole lot easier while also making life a lot more enjoyable: owning a pet.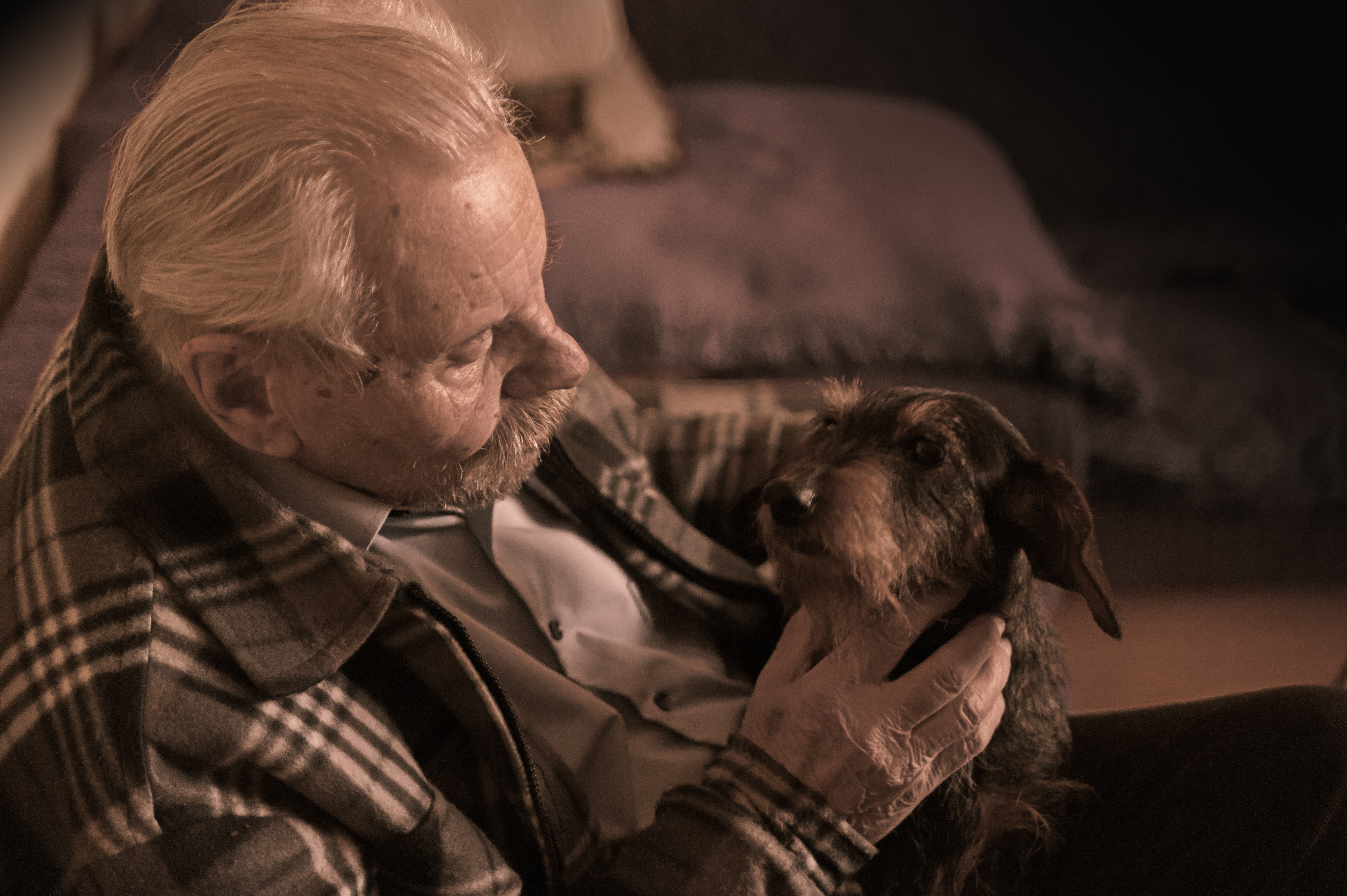 That's right. Owning a pet has been shown to increase the quality of life for people of all ages, but especially for aging adults. Pets are shown to reduce stress, lower blood pressure, increase physical activity, increase physical interaction, and reduce depression and feelings of loneliness – all hugely important for older adults.
Companion Animals for Seniors
When we hear the words companion animals for seniors, we often think of a cat or dog automatically. The truth is that there are other easier animals that seniors can take care of and love. For those who don't have the physical ability to walk a dog or keep up with a cat, there are smaller animals. Those that have limited mobility but still want something to take care of and enjoy might love a small aquarium. Fish are relatively easy to care for and do not have to be taken outside.
Rabbits, gerbils, and hampsters have also proven to be excellent companion animals for seniors. Although they require daily care and feeding it is still less work than caring for a pet of a larger size.
That's why many assisted living facilities and nursing homes allow residents to bring their pets with them when they move in. But that doesn't mean it's an animal free-for-all: some facilities restrict animals by size and weight, and many will not allow new or untrained pets. And some facilities don't allow pets to live on-site but will allow them to come in for visits.
Despite the benefits that pet ownership can bring, not all seniors are destined to be pet owners. If your loved one has never had a pet or is someone who resists change, they may not be the best candidate for adopting a new friend. Having a pet is a big responsibility, and it's one that can change the owner's entire life, so people set in their ways may not appreciate the upheaval.
It's also important to remember that adults with limited mobility may not be able to handle the physical demands of certain pets, such as a dog who needs frequent exercise. And owning a pet can be expensive. Between food, vet bills, grooming, and more, you can spend hundreds of dollars or more on your furry friend, something that may not be doable for seniors on fixed incomes.
People who may not want or be able to own their pets still may be able to get the benefits of animal companionship, too. Some assisted living communities have a community pet that all residents can share, and many nursing homes and other long-term care facilities bring in therapy animals for sessions with their residents.
Visiting Companion Animals for Seniors
Some volunteers visit nursing homes and assisted care facilities with their pets. By having visitors with pets, seniors are still able to spend time with and show affection to a pet. Volunteers train their pets to act as companions to seniors. These types of visits are a win-win situation for all involved.