Non-Medical Senior Care Options
We all want the best care for our seniors and ourselves when we become older. But, what does non-medical senior care consist of? Is it available for everyone, and will insurance or Medicaid help to pay for it when the time comes?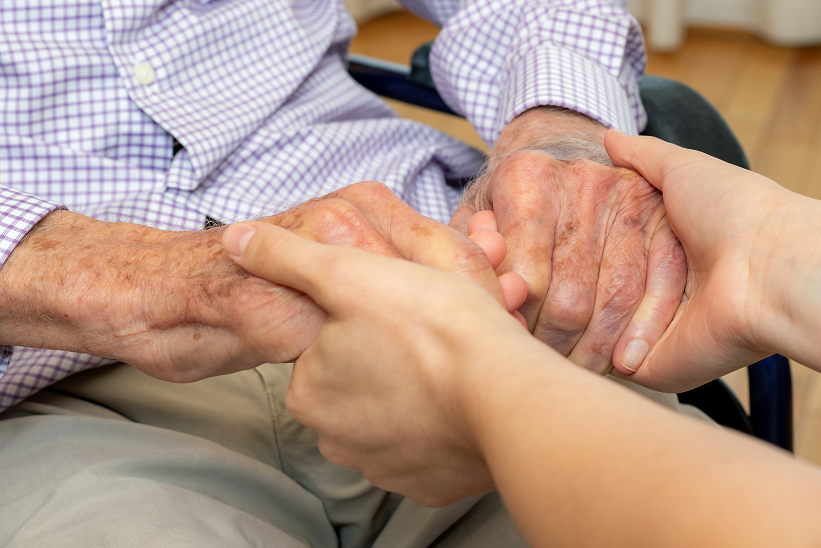 Non-Medical Senior Care by Family Members
In many cases, non-medical senior care such as meal planning and prepping, laundry, housekeeping, and other services are provided by family members. Non-medical care works best for folks who want to remain in their homes and close to the family unit. If no medical attention is needed, seniors may stay active and happy in their homes with the support and care of their families. Family caregivers have been providing care for the elderly for centuries, and it's a great option before calling upon the help of home healthcare agencies or talking to a facility.
Home Caregivers
Many agencies provide home caregivers, and some insurance helps cover the cost. These caregivers are trained and provide all of the daily living help that is required. The amount of time that a home caregiver will be scheduled will depend on the needs of the senior. These caregivers can also provide transportation and aid when it comes to errands and physicians' appointments. Older adults and the tasks needed will vary from individual to individual.
Companion Care
Companion care is almost the same as the home caregiver. Often, seniors that are not active in the outside world can become lonely while spending time home alone. It is no big surprise that those who spend a lot of time alone can become depressed. Depression from spending so much time alone is not suitable for anyone, including our seniors.
Companion care can consist of just a couple of hours a week to daily visits and this will depend on the individual. Companions are great for helping to keep the mind sharp and conversation flowing. Companion care is also an excellent alternative for when a family caregiver needs a break or is going out of town for an extended amount of time. Companion care is non-medical and often does not provide any personal attention.
Senior Assisted Living
Assisted living facilities are generally stand-alone facilities that provide help for seniors who choose not to live on their own in their homes. Seniors can have services provided that include supportive services, personal care, transportation, and housing. Senior assisted facilities are excellent for those seniors who are still active but need a little bit of extra help with daily living needs.
Care Assistance for Seniors
Seniors can receive help from a multitude of programs that offer assistance meant to help with specific needs. Programs are provided by the state, aging offices, non-profits, social service agencies, and the federal government. Resources and programs offered will vary by county, agency, and state. A few of the programs offered are for low-income seniors through government benefits. Other types of assistance may be offered through the local community, senior centers, employment agencies, home care agencies, and free meal sites.
There are also meal sites that are offered in different neighborhoods throughout every state in the United States. For a list of locations, the local senior center will have them, and most are listed online.
Other programs are offered that will help with needs such as occupational therapy, respiratory therapy, transportation, socialization, and different needs.
Long Term Care
Once the need for long term care arises, some agencies and programs can help. The key is to have the resources researched and available before the time is needed.