How to Move a Parent with Dementia to Assisted Living
Unfortunately, for a majority of Americans, there will come a time when dementia takes hold, and thinking about putting your parent(s) into an assisted living facility arises. There may be little tasks around the house that your parent starts to forget. The real problem occurs when the person affected by dementia begins to neglect crucial elements of daily living like eating and taking necessary medications.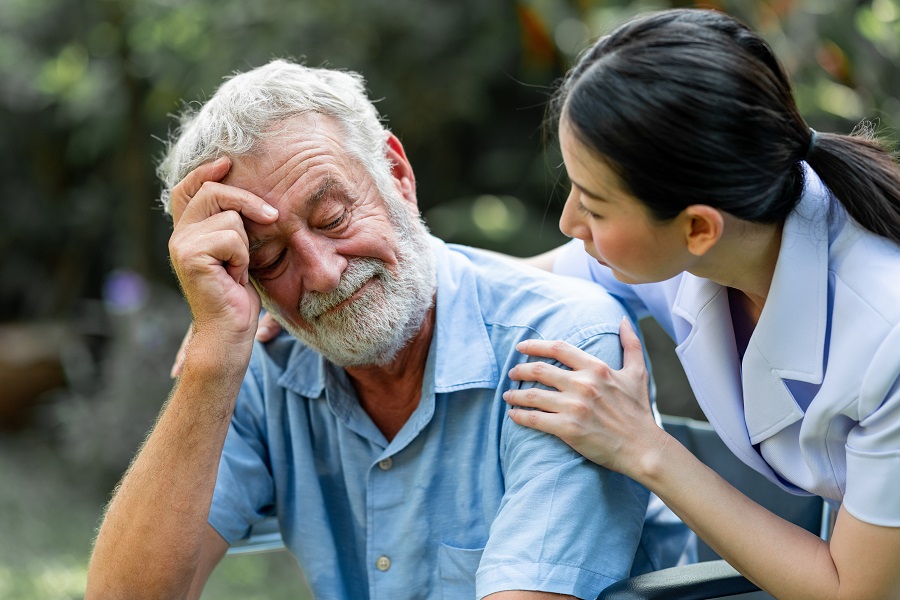 How to Know When it's Time for Assisted Living
There are some essential characteristics to look for when it's time to consider moving an elderly person you love into assisted living. A few of these signs may include:
Forgetting to eat

Not remembering to take medications

Forgetting where they are

Forgetting the names of loved ones
Many signs may become increasingly present when it's time to consider moving someone you care for to an assisted living facility for memory care. Knowing the exact time to move elderly parents out of their home depends on many factors.
Some things will need to be discussed with someone with dementia. Conversations around the idea of assisted living must be carried out in a stress-free environment, and with empathy and love.
When Your Elderly Parent Refuses Assisted Living
There will be times when an elderly parent refuses help. Unfortunately, this is not uncommon, and while some things can be discussed, other methods may be introduced to help convince your parent it's ultimately for the best. It may not be wise or tactful to approach this touchy subject by telling them outright that they require extra help remembering things.
It's better to let your loved senior know you're concerned about their welfare and that you genuinely worry about them because you love them. In many instances, mom or dad may not want to leave the family home or be taken away from loved ones, pets, or cherished objects. Understandably, they feel safe with their established environment, but if you're reading this, they probably need a deeper level of care to thrive in their old age.
Effects of Moving Person with Dementia
The impact of moving a person with dementia can be overwhelming. You may choose to take care of all aspects of the move in advance so your parent won't become overwhelmed. For example, on moving day, you can make a plan to move them during the best part of their day. Moving your loved one when they're tired is only going to make things more challenging.
What is Memory Care?
Memory care is long-term care provided due to conditions such as dementia and Alzheimer's, as well as to those needing help with two or more areas of daily living where assistance is required. Many assisted care facilities offer memory care units that provide extra security when dementia has progressed.
Elderly parents with dementia are safer and healthier when receiving dementia care. This is also an environment where social interaction is provided. Unfortunately, many elderly parents with dementia who reside on their own become recluse and don't get the socialization they need.
Signs it is time for memory care will accelerate the decision to make a move to assisted living. The average length of stay in memory care units can vary from resident to resident. While adjusting to a memory care unit will take some time, the decision to move your parent to assisted living isn't easy, but remembering that it is for safety reasons will make things easier.
Dementia Assisted Living vs. Nursing Home
The difference between making the choice to place your parent or loved one in an assisted living with a memory care community versus a skilled nursing home is that the resident still has independence. Your mom or dad can even enjoy separate living quarters in assisted living, unlike most nursing homes.
Moving a parent with dementia to an assisted living facility is one of the best things that can be done for the safety and well-being of your parents. Although your parents may not be happy about the move, in the long run, it is worth the peace of mind.