Comparing Living Options for Older Adults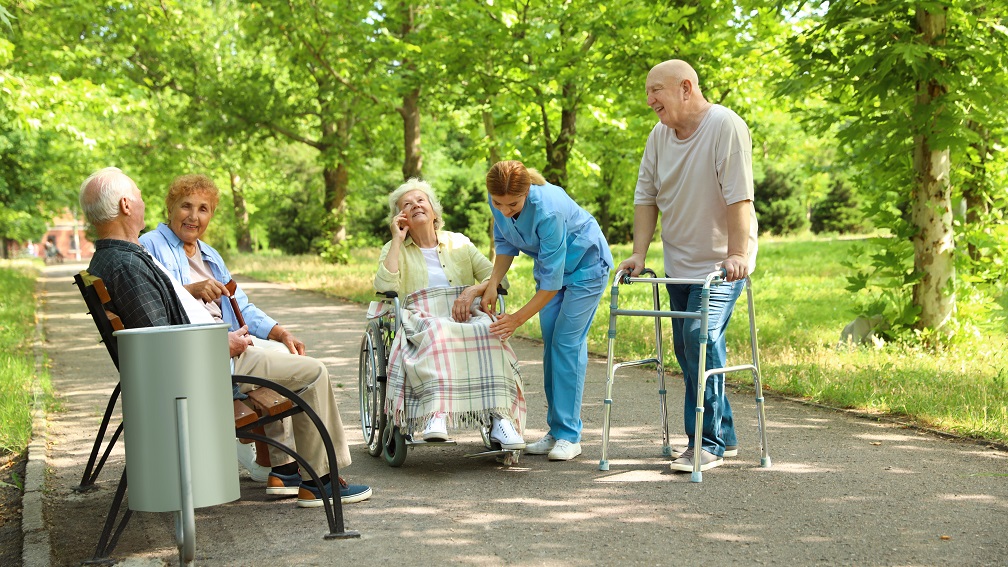 When it comes time to think about elderly living options, it is essential to know the available choices. Living options for older adults have expanded in the last few years, and there are many types of living to choose from.
Living Options for Older Adults
A quick overview of senior living options will be offered, and having the information will make it easier to be able to make the best choice for yourself or a loved one. The best housing options for seniors need to be considered depending on the health and well-being of the resident. Some seniors are very active well into their 80s and 90s, and retirement communities that fit the needs of active seniors are located all over the US.
Senior Retirement Communities Luxury
Luxury retirement communities are designed for the needs of the senior population who are still able to live independently. The main difference between these communities and adult apartment complexes is they have more amenities available on the premises, which allows residents to not have to leave the complex to enjoy certain things like a pool, picnic areas, cinema rooms, and more. Luxury senior living communities also offer many social events and resources. These types of communities seldom provide medical care or assistance, and many are affiliated with local hospitals. Keep in mind when you're shopping around that luxury retirement communities are much more expensive than other living options for older adults.
Assisted Living Facilities
Assisted living facilities are located throughout the United States and help provide general care and daily routine management for healthy living seniors. This type of residence is the perfect solution for seniors who need help with minor mental or physical conditions. Assisted living provides assistance with cleaning, cooking, grooming, and personal care. It is important to note that the cost of assisted living depends on the services offered and location.
Compare Assisted Living Facilities
When researching assisted living facilities in your area, several steps can be taken, but you can start right here on the home page of CareWindow. We aggregate Government data from the internet, so you may have knowledge before visiting local assisted living communities. When researching assisted living facilities, you can filter by location and by type. Some of the best assisted living facilities may be located right in your neighborhood or very close by, and all you have to do is search. Before visiting your local assisted living facilities, be sure to write down any questions or concerns you may have. When you visit, you can have all your questions and concerns addressed pragmatically.
Assisted Living to Nursing Home
Assisted living facilities and nursing homes are very different in the type of care that is offered. Skilled nursing facilities (nursing homes) are for the benefit of those seniors who require extensive medical care around the clock. There is a vast difference in the cost of assisted living and nursing home residency. Skilled nursing centers provide around the clock care that is needed to keep you or a loved one safe, healthy, and comfortable.
When researching nursing homes, be sure to check the facility ratings on their facility detail page on CareWindow. It is essential to know if there have been any issues with the type of care provided. Lucky for you, we've got that data.
With so many options available for senior living, it is vital to pick the best option to fit the individual needs. There are numerous factors to think about, such as facility location, types of care offered, allowance of pets, convenience, and comfort level. Knowing your unique needs or the needs of your loved one will help to make the best decision possible.