Caregiver Support When it's Needed
When taking care of someone who needs around-the-clock supervision, it takes patience and uses energy reserves that many of us never knew we had. How can we provide care to our loved ones and still be able to have the time and handle other things in our everyday lives?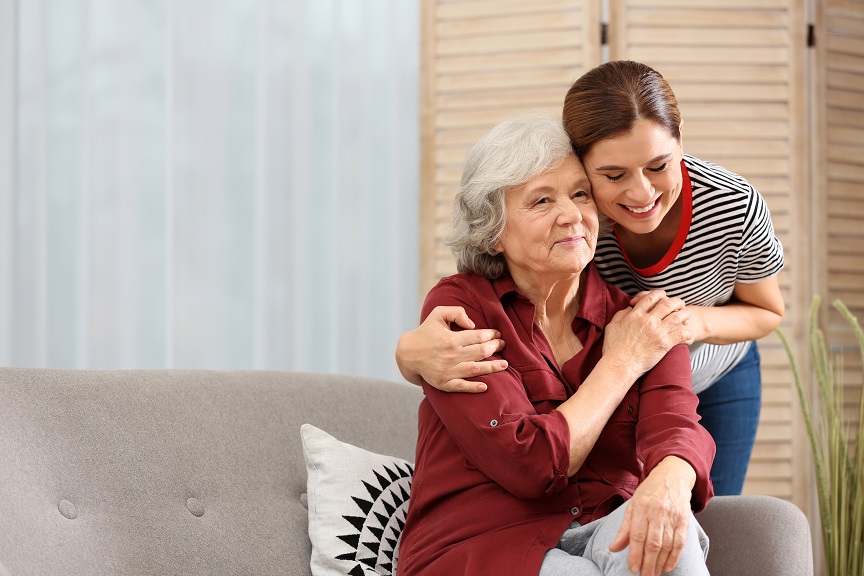 Taking Care of Family Members at Home
There comes a time when parents and loved ones need our help. For those who have promised their parents that they would never have to go to a nursing home, taking care of them at home is the only alternative. Caring for your parents is hard work, and you are returning what they have done to raise you.
Whether you are moving to their home--or they are moving to yours--there are significant changes that will take place. Not only will caregivers have to tend to all the medical needs of their loved one, but there are also non-medical needs that will need support. Non-medical needs include making meals, executing daily activities, and providing personal care. How can one caregiver do all of this plus more on their own?
Caregiver Stress and Burnout
When providing care in the home 24 hours a day, the workload may get stressful. You're trying to be everything for everyone. Add to the mix a marriage, a couple of children, and a full-time job, and there won't be a minute to spare. The goal is to avoid caregiver stress and burnout before it happens. A few tips can be incorporated into your day to day life to help give some relief to you as a caregiver.
What do Caregivers Need Most?
There is nothing wrong with hiring independent caregivers to come in daily or for just a few hours each week. There will be days where the primary caregiver will feel drained and feels the need to recharge. You can't relax if you're always worrying about the care that your loved one is needing. Paying for independent home caregivers depends on the state the senior lives in, to see if they qualify for Medicaid and Medicare. The amount and type of personal insurance that a senior has will also be a factor.
Caregivers need to have life balance. There is nothing more important to remember that a caregiver can't be of help to others if they are not actively taking care of themselves. Think of a plane going down--you have to put an oxygen mask on yourself before assisting others. Caregivers should make sure they eat properly, get enough rest, and learn to enjoy the little positive things in life, which will go a long way. Caregivers need to socialize with friends and family too.
As your loved one's health or spirit declines, there may come a time when the caregiver needs to look for help and activities outside of the home. Events are available to help seniors and caregivers, with programs offered for veterans, Medicaid, long-term care insurance, and family resource pooling.
The demands when taking care of a person with dementia are many. It is essential to have support around the caregiver with other folks who understand what they are facing. Caregivers need to surround themselves with people who understand the demands of being a caregiver. It is vital for the well-being of the caregiver and their families.
There are many caregiver resources available at both community and state levels. Caregivers can contact their local senior centers for a comprehensive list of agencies and neighborhood support groups.
Senior Caregiving
Senior care and home care have their own unique needs and demands. Providing care for a senior member of the family takes patience, empathy, and love. There will be times when the caregiver feels tired and stressed, and one must understand this is one of the hardest jobs both physically and emotionally. It's crucial caregivers recognize the signs of burnout so that they can reach out for help before they need a caregiver if their own.